If you love photography and selfie or you are simply looking for a fun and stylish phone case, this is the one you must have.
Styled in the retro camera design, this 3D iPhone case looks just like a camera. With the removable neck lanyard, you can easily wear it like a professional photographer or just like Emily does in the hot fashion series – Emily in Paris. If the lanyard fits your height, you can also use it as a crossbody strap to create a more casual look. Compliments will get you for such a cool style.
Besides the classic black and silver combination, other gorgeous colors – rose gold, pink, all black also available for more flexible daily styling ideas.
Specs:
Made of two pieces: faux silicone shell which can be used as a independent phone case as well; alloy plate with 3D lens for the camera; plus leather texture material

 

Durable material against scratches and full-body protection against damages from accidental drops

 

Removable and adjustable strap as neck lanyard or crossbody strap (around 40 inches)
For 

iPhone /8, 7P/8P, SE 2; X/XS, XR, Xs Max; 11/11 Pro/ 11Pro Max; 12 /12 Pro/Mini/12 Pro Max; 13 / 13 Pro / 13 Pro Max

 

A perfect gift with style and fun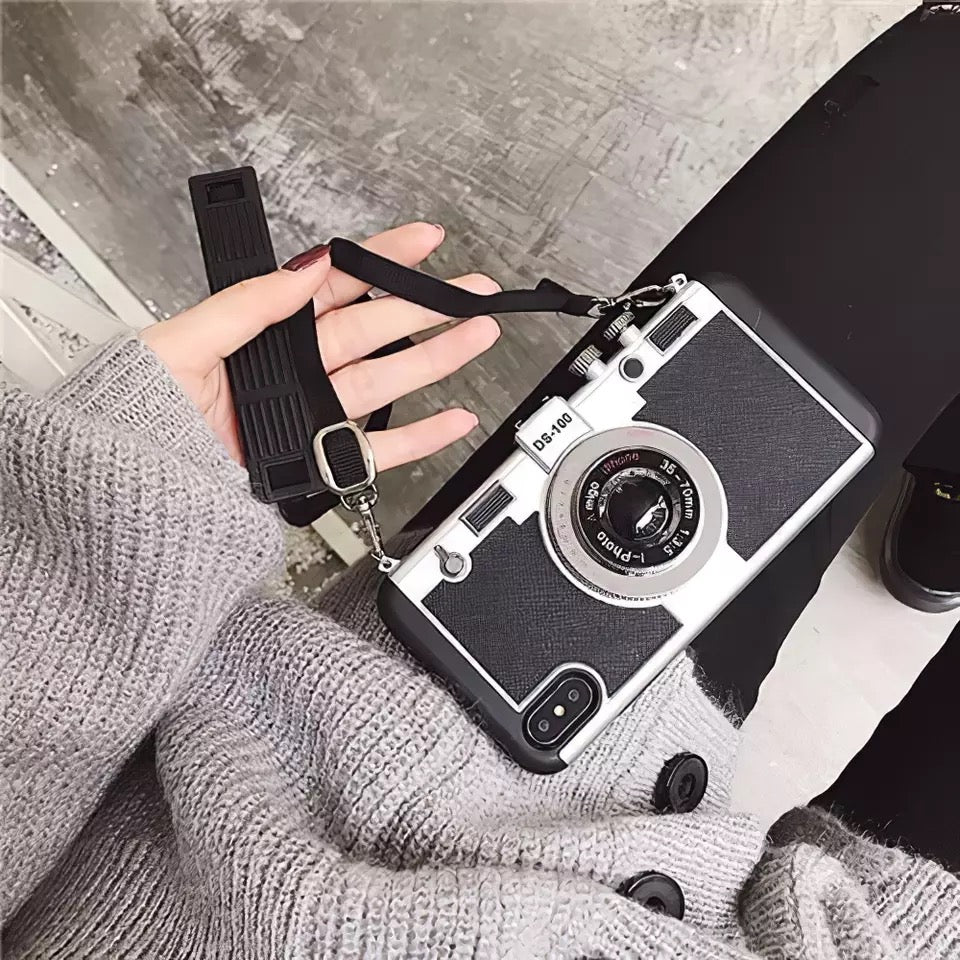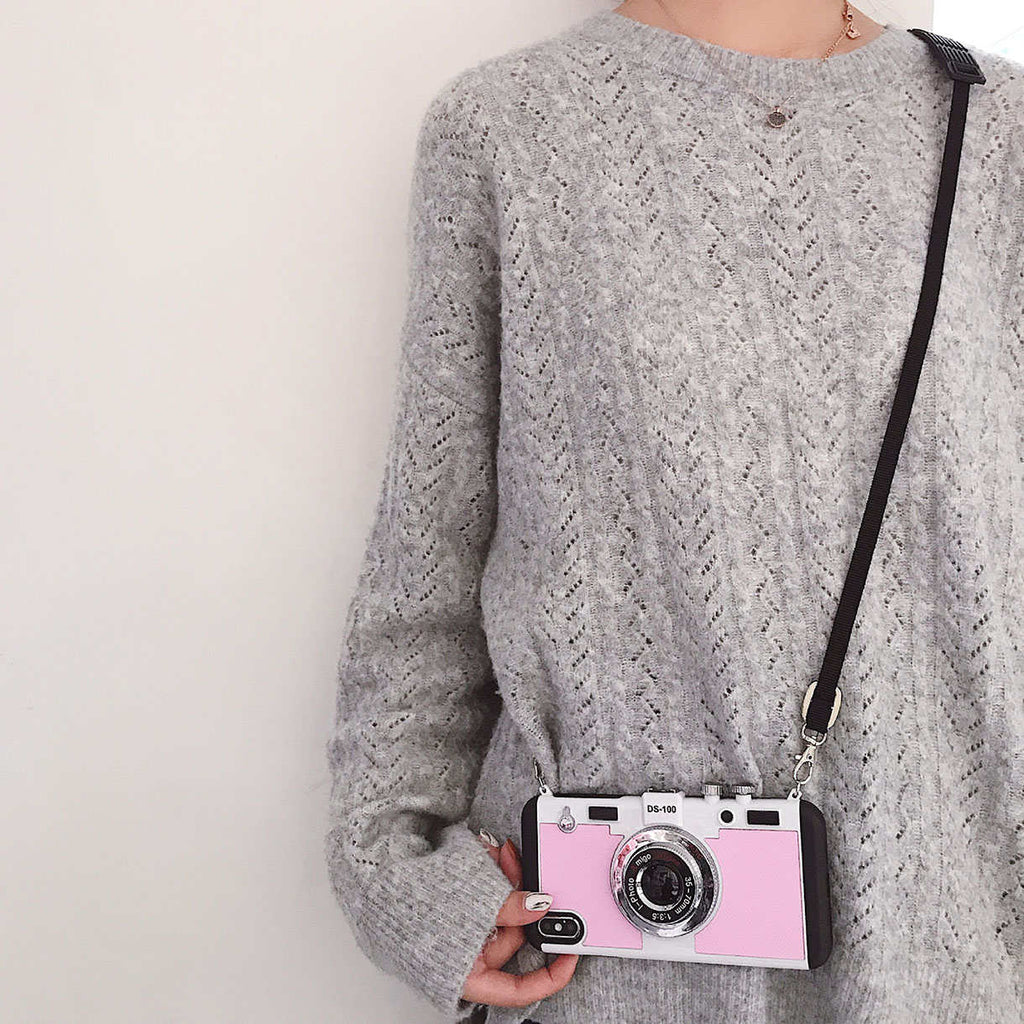 Returns
We offer 30 days free return / exchange. Details can be found out on Returns / Exchange page at footer.
Shipping
Free shipping worldwide to selective countries. Order is processed in 2-4 working days. Shipping time is normally from 7-15 days after dispatch.
We suggest leaving your address in English for a smooth delivery.
You can track your order online with the shipping info we send to your email after the order is dispatched.
Please refer to the Shipping Page for more details.
Recently Viewed
Styles You Don't Want to Miss out
3D Camera iPhone Case with Necklace Lanyard
INTERNATIONAL COUNTRIES WE SHIP TO
We ship worldwide; and offer free shipping (standard) to the following countries: 
US, Canada, Mexico
Brazil
UK, Ireland, Sweden, Germany, France, Italy, Spain, Belgium, Netherlands,  Poland
Australia, Japan, Korea, Singapore, Philipine. 
Shipping to other countries can be arranged with a freight cost. If you are in a country that is not covered above, please leave a message to support@himoda.com. We would be happy to find appropriate solutions for you. 
And we suggest all our customers to leave their address in English for a smooth shipping and delivery. 
LEAD TIME FOR ORDER TO DISPATCH
It usually takes 2-4 days to process the order and dispatch to the shipping forwarder. If you order is urgent, you can reach us via email to support@himoda.com for help. 
SHIPPING WAYS, RATES & TIME
We offer free shipping to the above countries by using Fast Line shipping solution. 
Shipping time is usually from 7-16 days (depending on your destination).  But please be noted that the time for this shipping way may not be always stable, particularly within the  pandemic period. Due to the lockdown of some areas and overcrowded parcels waiting for delivery, the local delivery time may result in delay. 
If you have not received the package in 20 days, please contact us. We will check with the shipping forwarder for you. 
Expedited Shipping (DHL / UPS / FedEx / TNT) can be arranged with extra charge. The shipping time is around 6-12 days in a  more stable manner. 
ABOUT FREE SHIPPING
We offer free shipping at this stage to the above mentioned countries. 
Shipping terms may change by time. It will be updated here on this page and on the Checkout page. 
TRACK YOUR ORDER
You can track your order online. After your order is dispatched, you will receive an email from us notifying the tracking information. You can get to the tracking web page  and put in the tracking number you received to follow your order.
Order Tracking page is here. 
SHIPPING ADDRESS CHANGING
Before the order was dispatched, you can change the shipping address by sending us your new address to support@himoda.com.
But if the order has already been dispatched, we can't change the address any more. However, you can still contact us about the issue, we will try our best to help you out.