How To Take Care Of Leather Bags & Purses At Home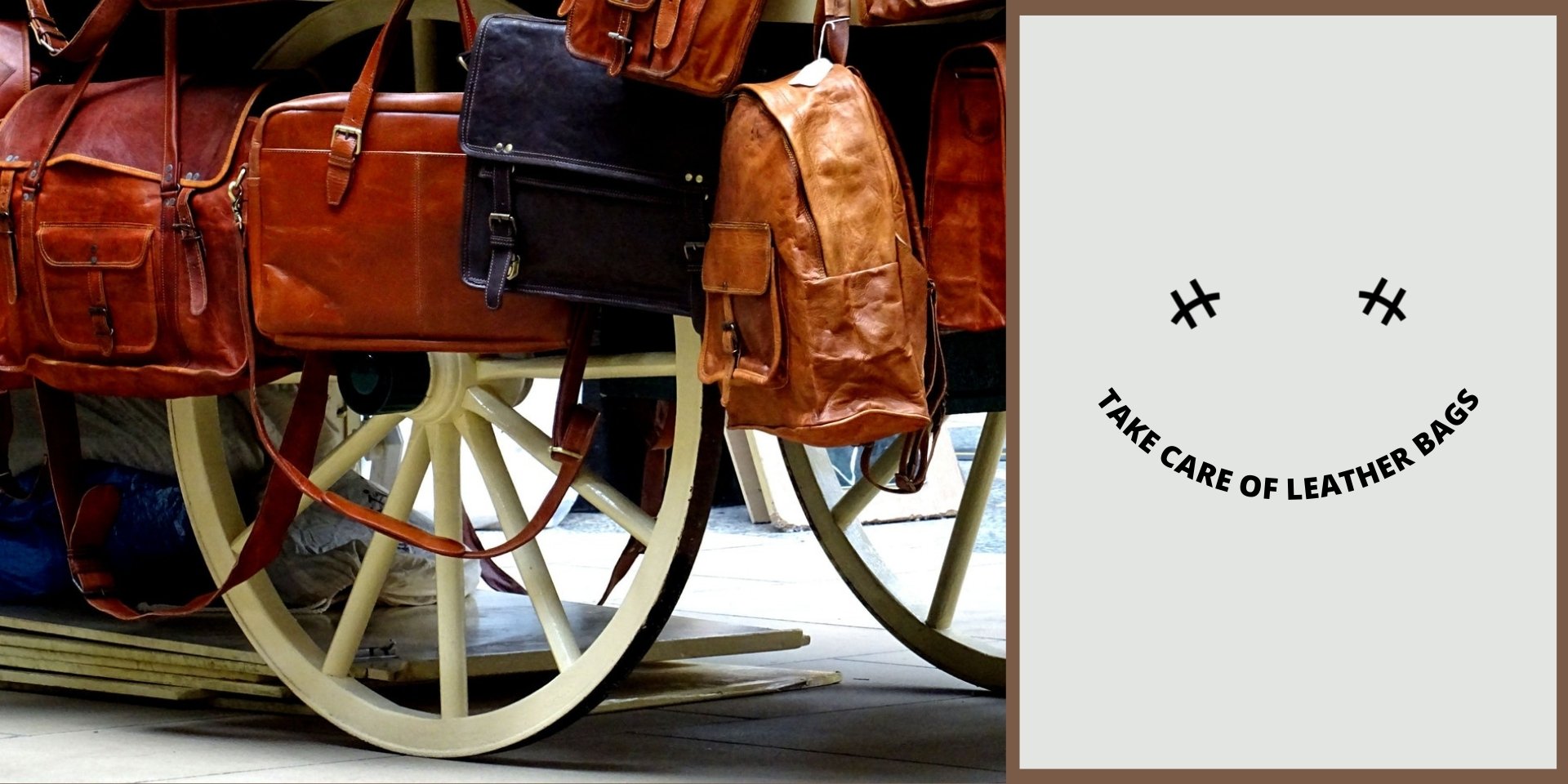 No matter if you are thinking of purchasing your first leather bag or already have a slew of enviable purses ready for grabs in your wardrobe arsenal, chances are that you are looking for tips on how to take care of leather bags at home to maintain their shape and quality for years to come. 
The reality is that genuine leather requires some extra love but don't fret! Even though it may seem like a hassle, taking care of a leather bag is fairly easy. Especially if you know all the much-needed leather care tips to help you navigate the entire process.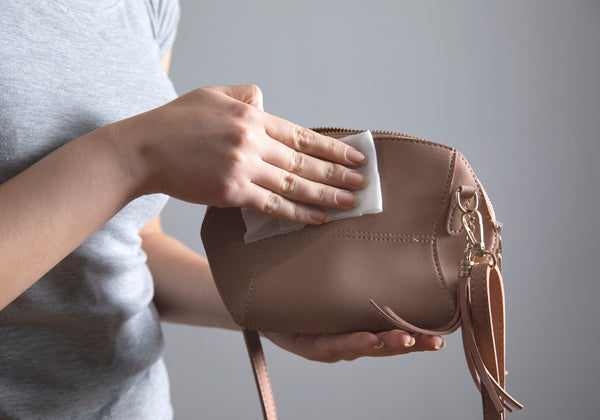 General protection tips for leather bags
Use a leather cream or wax
It's universally known that most leather goods can easily be scratched. Don't worry! There is a simple solution! All you have to do is apply a leather cream (or wax) in order to create an added layer for protection. These creams are specifically developed to protect the bag's finish and help repel superficial scratches, dirt, and moisture. It would be best to apply the cream as soon as you unbox your new purse or bag.
Do not overfill your bag
Given that leather is a natural material, the silhouette can change drastically if you use extreme force. So make sure to not overfill your bag and change the shape.
How to spot clean your leather bag
Another tip to help take care of a leather bag is to make sure that you are wiping off any dust and spots at least once per week. Simply take a cloth or a soft brush and wipe down the surface of your bag. If you use your leather goods daily, it would be best to repeat the process every day.
If you see any persistent stains, use a mixture of soap flakes and warm water to rub them gently until the spot disappears. Then, dry your bag with a paper or cloth towel.
Use waterproof covers to protect your leather bag from rain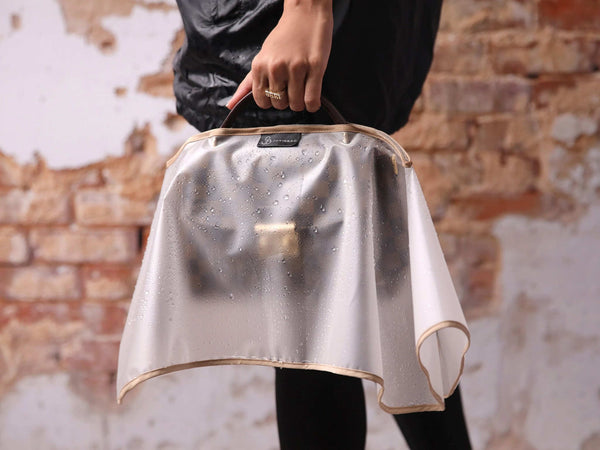 If you want to make sure that your leather bag is safe and protected against the unpredictable rain, opt for a transparent, waterproof plastic slipcover to dress your leather goods.
Opt for a waterproofing spray
Another great idea is to waterproof your bag using a spray-based waterproofer, then spray evenly over the leather, ensuring every part is coated. This technique is particularly helpful with nubuck, suede, and aniline leather.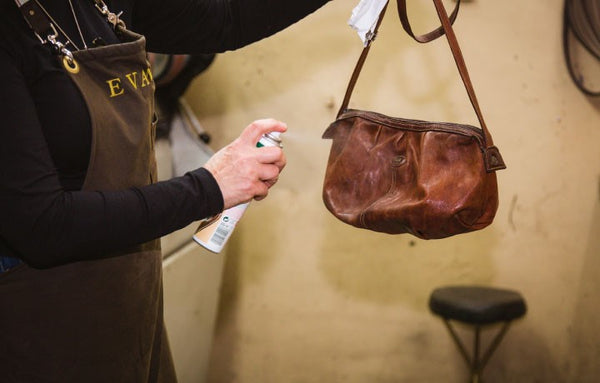 Moisturize With a Leather Conditioner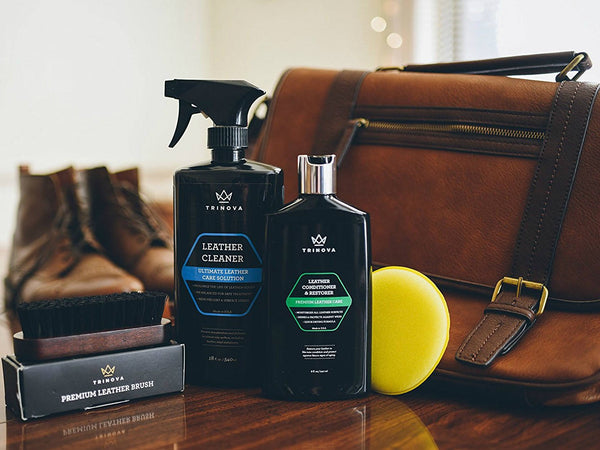 You already have stellar moisturizers for your skin, so why not give your leather bag the same royal treatment? By applying a leather conditioner, you'll not only preserve the look of your bag but also nourish and hydrate the material - which adds to its durability. Opt for a soft pad of cloth and rub the formula gently all over the surface of your bag.
How to care for leather purses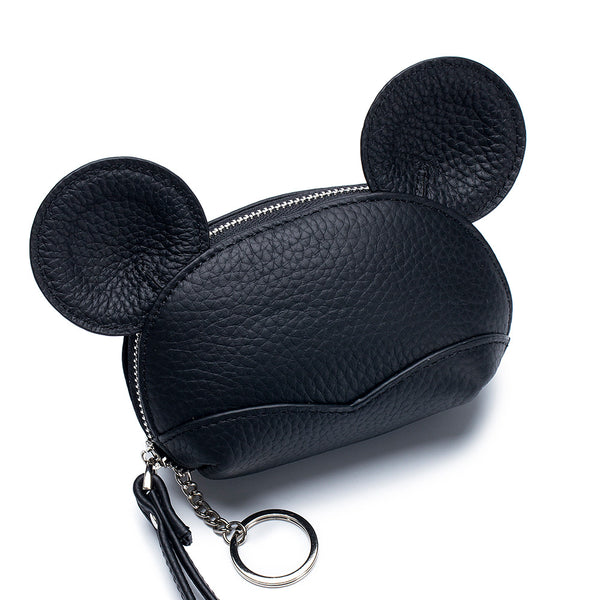 HIMODA- Real Leather Wristlet Coin Purse
Purses spend most of their days indoors - and by that, we mean the button of your bag. To prevent flaking and wrinkling, apply leather conditioner to a soft cloth and gently rub over entire purse. If you live in a particularly humid or dry area, make sure to apply conditioner at least every six months.
Another way to keep your leather purse shiny and moisturized is by rubbing a dub of oil over the purse in a circular motion with a clean cloth once a week. Just like leather bags, purses should be stored in a dust bag to prevent scratching. But the good news is, that you don't really have to worry about maintaining the shape.
 Leather bag care tips and tricks for storage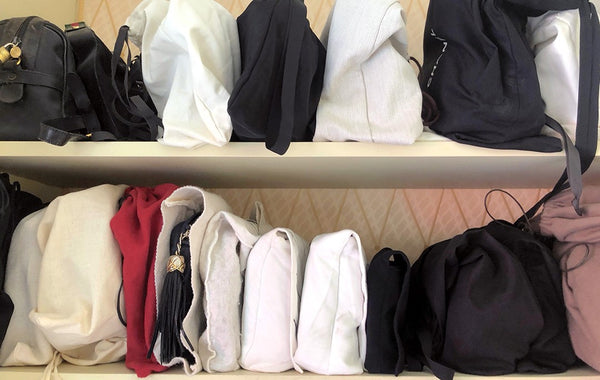 No matter if you are only storing your leather bag overnight or for a whole season, it's important to always use dust covers and fill your bag with bubble wrap or paper to help maintain the shape. If you want to keep your bag on a shelve, make sure that's away from direct sunlight as this can cause fading. Last but not least, do not cover your bags with plastic because this synthetic material is known for preventing good ventilation.
Taking care of a cowhide leather bag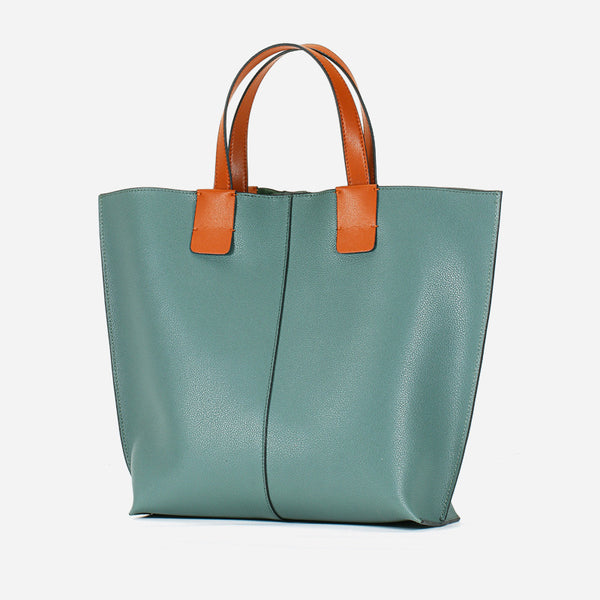 Cowhide is not only one of the best leathers for everyday use but also among the top 3 most popular leather bag options. That's exactly why most Himona genuine leather bags are crafted from this durable and luscious material. And luckily, it's also very easy to care for and clean.
Use a clean cloth to wash the entire surface with warm soap and wipe it away to remove as much moisture as possible. Then, let the bag air dry away from direct sunlight. In case there are any stains, opt for a soft brush and gently swipe the dirt and dust away.
How to Remove Scratches from leather bags & purses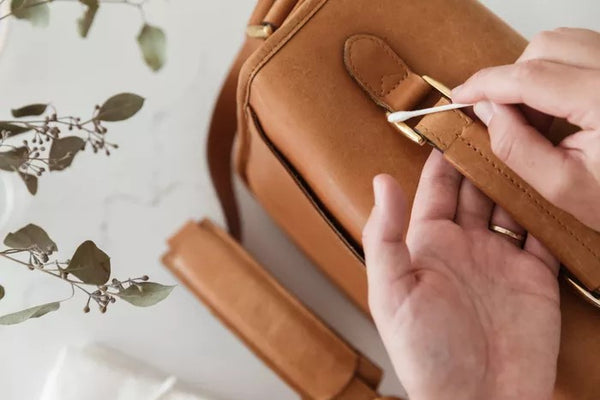 No matter how careful you might be, accidents happen! So it's better to be prepared for the worse: deep scratches. Faint scratches can be easily fixed with polishing; however, deep scratches require some extra work.
After you've cleaned and dried the damaged area completely, it's time to evaluate the damage. If the surface of the bag appears intact and the only issue is superficial scratches, all you have to do is apply a thin layer of color balm to camouflage the discoloration. If the surface of the bag is deeply scratched, however, it requires filler and buffing which is better left to the professionals.
Shop genuine leather bags and purses at Himoda
Now that you have a pretty good idea of how to take care of leather bags at home, head over to Himoda to discover our wide range of genuine leather purses and bags for work, shopping, holidays, evening parties, and travel. Remember, as long as you are giving your bags some extra love and attention, they will continue to be the focal point of all your future sartorial experiments.