The Top 2022 Summer Hat Trends For Women Are Dangerously Chic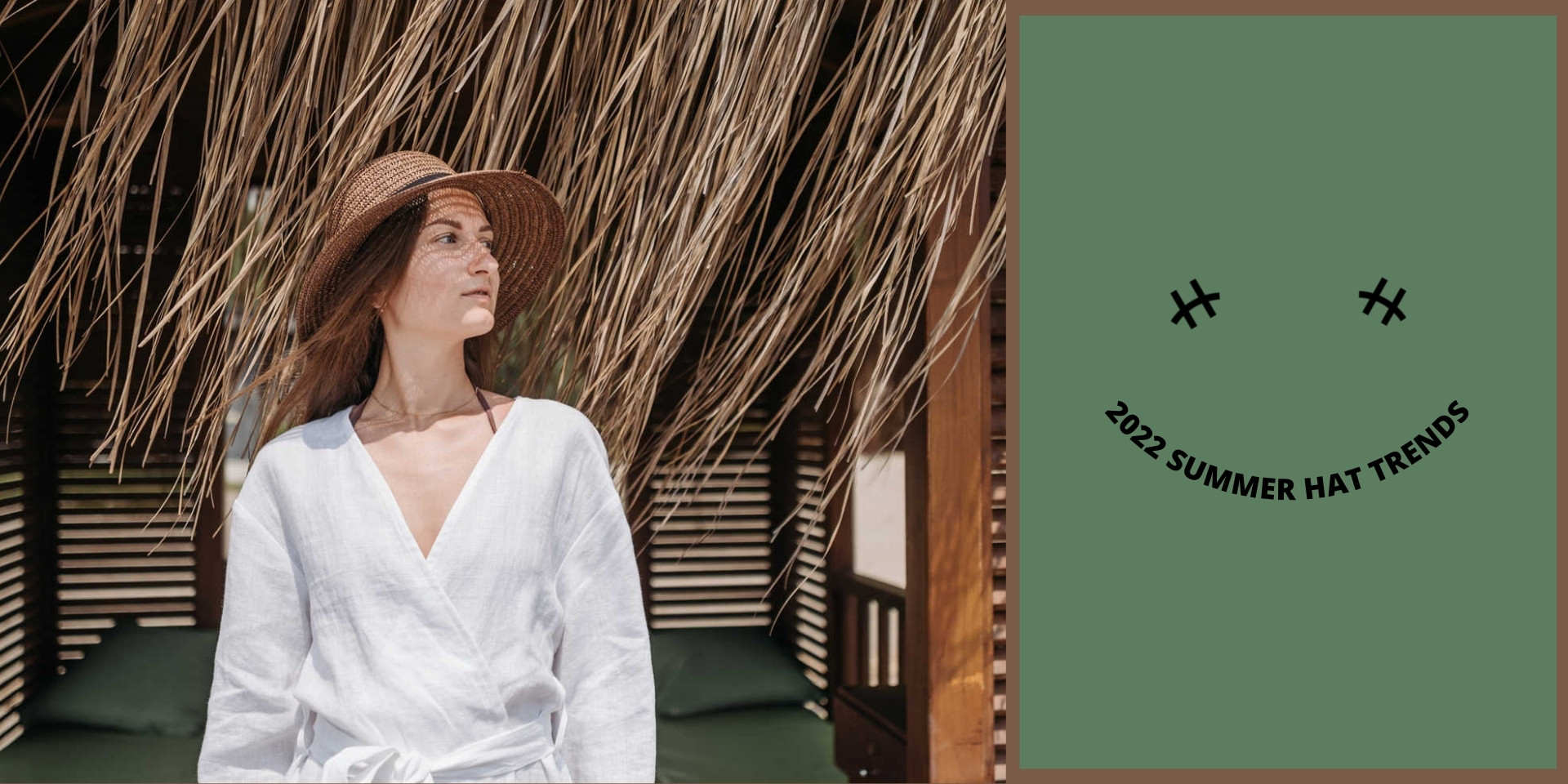 Even if you aren't a hat person per se, the resurgence of nostalgia that comes along with the 2022 summer hat trends will be enough to persuade you otherwise.
As the weather gets significantly warmer, it only makes sense for the best summer hat styles of the season to be both stylish and practical. There is definitely something for everyone. From hiding a bad hair day under a Y2K denim baseball cap to taking your warm-weather outfit to whole new heights with a crochet straw hat, they guarantee to become your go-to accessory.

In fact, with a quick scroll on social media, you'll spot all the noteworthy fashion mavens like Bella Hadid and Hailey Bieber championing the year's hottest headgear.

To take the guesswork out of your dressing process, we rounded up the top 2022 summer hat trends that are certainly worth adding to your holiday getaway suitcase.
Women's straw bucket hats
Seems like the bucket hats manage to creep into the fashion scene year after year offering us yet another chance to add a 90s-style moment to our daily ensembles. Women's straw bucket hats are the season's biggest cool-girl accessory. 
Packable Straw Bucket Hat with Red Hearts
The ultimate ode to summer with subtle touches of playful romanticism. This women's straw bucket hat (available in 2 colors) is adorned with pretty little hearts to help you add a lovely personal touch to your style. 
Packable Straw Bucket Hat with Daisy Flowers
The delicate little flowers add a youthful touch to any summer ensemble. The wear-me-everywhere .crochet straw hat is suitable for seaside and daily wear and it looks so pretty!
Casual bucket hats with a twist
Reversible Bucket Hat with Abstract Pattern
This time, it's all about prints and textures. Trendy reversible bucket hats with abstract prints in a slew of colors are perfect for casual city outings.
Reversible Bucket Hat - Buffalo Plaid
Nothing embodies the essence of summer weather dressing quite like charming gingham. No wonder why pastel-toned variations are dominating the 2022 summer hat trends.
Beach Bucket Hat with Tropical Print
 Tropical print bucket hats will help you step into a tropical daydream mentally before you do physically. It's foldable & packable without losing its form which makes it perfect for spontaneous weekend getaways.
Women's sun visor hats 
Intricate sun visor hats women wear on-repeat are here to stay. You don't need to be golfers or tennis players to tap into this 2022 summer hat trend. Because this style is equal parts streetwear and holiday wear-approved.
Keep yourself safe with a chic visor made of natural straw with black as you are sipping cocktails next to the beach. When the night falls, style it with your favorite ruffle dress - it's so good.
Straw Visor Hat with Lace in White/Black
Opt for a straw visor hat with lace if you want to match your preppy-chic swimwear or, you are ready to have a cottagecore moment with a smocked detailed dress.
Straw Visor Hat with Floral Gauze
The floral gauze embellishment adds an effortless, luxe vibe to every look. This trendy women's straw visor hat has just the right brim to protect from sunburn without keeping you back from enjoying your sun-soaked activities.
Crochet straw hats
From flowers to stripes to squares and wiggly wavy triangles in a slew of look-at-me-know colors, the granny-inspired crochet straw hats are evidently a huge part of the 2022 summer hat trends. Currently, they are adorning the heads of every fashion-forward city girl on our socials, so you may as well grab one for yourself.
Handmade Crochet Straw Hat with Granny Squares
The multicolored crochet straw hat definitely has multiple mood-boosting effects. Available in 4 different warm-weather approved colors, this stylish addition comes with a wide brim, perfect coverage for sun protection.
 Crochet Straw Hat, Summer Bucket Hat Pattern Free
This straw bucket hat with string blends the comfort of a casual bucket hat with the fashion-forward look of crochet to create the ultimate 2022 hat style for women who love standing out from the crowd. Available in 3 colors, the Raffia straw hat will sit securely on your head during every unexpected wind blow. Wear it as a part of your casual uniform or shield yourself from the sun as you lay next to the ocean.
Summer straw baseball cap 
The trusted baseball cap silhouette just got a summer-approved upgrade. It's easy to pair with an oversized T-shirt and crop tops, denim cut-off shorts, or add a touch of chic to your swimwear styling formula.
Checkerboard is once again present in the 2022 summer hat trends list, so why not take advantage of it? Crafted by hand with breathable straw, this summer baseball cap will effortlessly match most of your warm-weather ensembles (swimwear included). It comes with a vegan leather adjustable closure and two different colors to choose from.
Straw Baseball Cap, Summer Cap for Women / Men
Minimalists, rejoice! There is a women's straw baseball cap just for you. Featuring a leather adjustable back tap, and curved brim, this style is ideal for casual, sporty, and beach looks. Rock it with your favorite preppy-chic dress or style it with your classic tee and shorts. The possibilities are endless!
No matter your personal aesthetic, the best 2022 summer hat trends have something special for everyone. It's notoriously easy to make each and every aforementioned style your summer outfit's finishing touch, but if you need even more splurge-worthy options, head over to Himoda to discover our newest hat entries. Spoiler alert: they are dangerously fashionable and oh-so-lightweight.