Mother's Day Gift Ideas To Show Her How Much You Care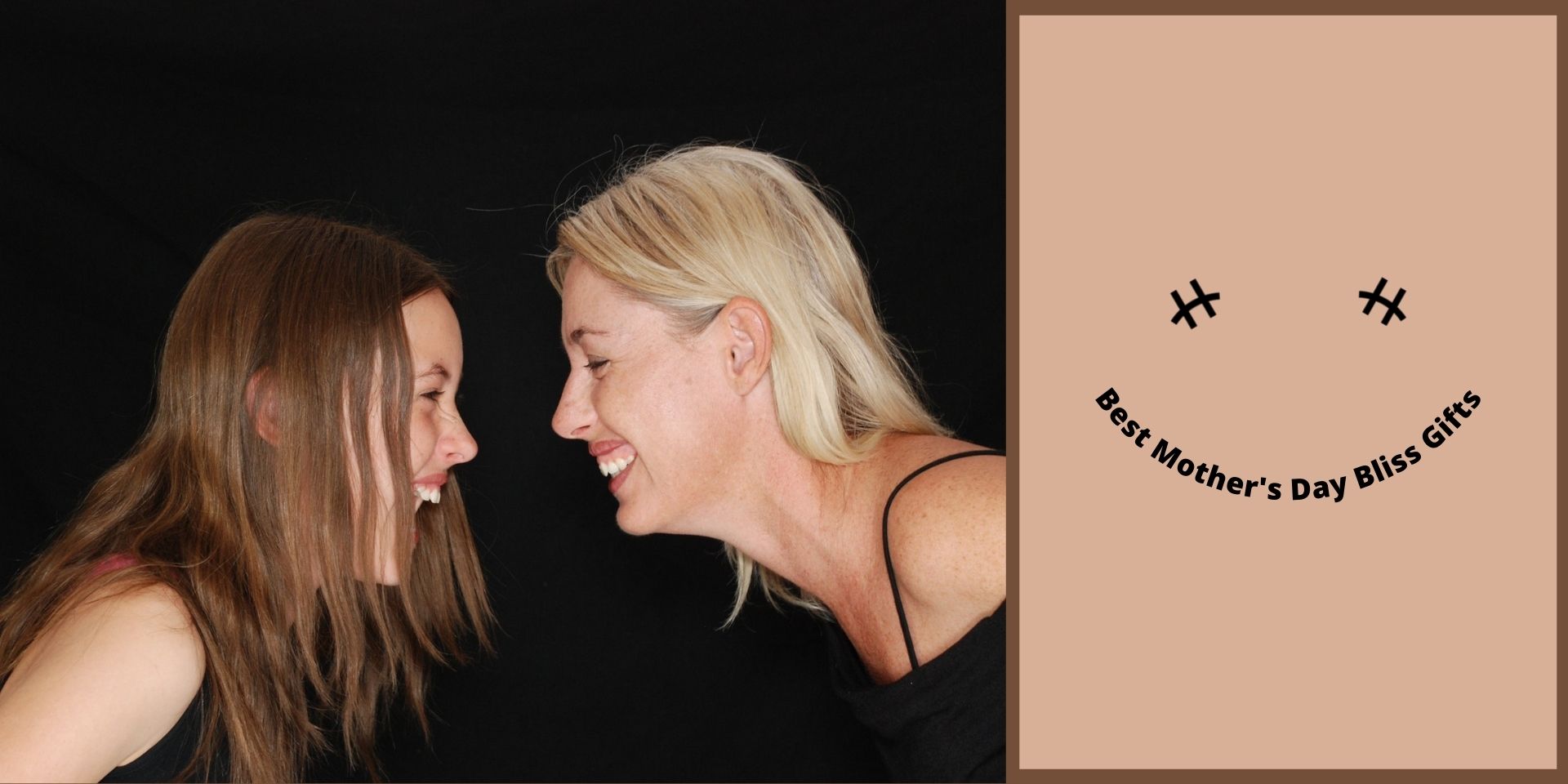 Mother's Day is right around the corner, and it can be hard to find the perfect thing for the mom who has it all. Sure, flowers and candy are great, but you want mom to feel special. You also want to get her something practical that she can use every day, right? Getting something thoughtful from her daughter is usually all mom wants on Mother's Day.

If you've been struggling with gift ideas for Mother's Day 2022, Himoda has you covered. We've got everything from personalized phone cases to, iPad cover, a work tote or shopping bags for the farmer's market!

Since Mother's Day usually involves getting her flowers, we're changing that up in 2022. Get her a phone case gift with flowers on it instead! Daisies symbolize beauty, love, strength, and new beginnings. It's the perfect Mother's Day and springtime gift.
What better way to show Mom you love her than by getting her a phone case that says love in multi languages? Our Love Love Love personalized phone case makes an excellent gift for mom from her daughter. It comes in several colors, so you can find one that matches her style just right.
Personalized Leopard Tough Dual-Layer Phone Case

Even classy moms like to have fun! Not everything needs to be plain and simple. You can't go wrong with leopard print, and it's definitely a crowd-pleaser as far as Mother's Day 2022 gifts are concerned. It comes in three different colors. We like the pink leopard print for something a little different.
And even better, you can personalized it for your dear mum with her initials or simply a word you always want to say to her! 

Consider the Latte Heart phone case for mom this year if she's a coffee lover. The design resembles the beautiful hearts baristas create in their beverages. She'll be reminded of the lovely Mother's Day she spent with her daughter receiving gifts every time she sees the dreamy hearts.




Leather Folio iPad Case

This one is for the busy mom on the go. Our leather folio iPad case comes with a wristlet and crossbody strap so Mom can bring her iPad wherever she needs to. It's made from vegan leather.

Leopard Hardshell Macbook Case

Does your mom have a bit of a wild side, and Mother's Day gifts have been difficult all the way up into 2022? If she's got a laptop, have we got the perfect Mother's Day gift that she'll thank her daughter for. The hardshell leopard Macbook case has a traditional leopard pattern to keep her Macbook totally wild, just like her.

Wild Daisy Hardshell MacBook Case

This Macbook case would be great paired with the Wild Daisy phone case. It's 2022, and everyone has several pieces of tech, so why not get mom the Mother's Day gift of both? She'll be feeling stylish with her matching cases.

Compostable Necklace iPhone Case with Chain

Is your mom environmentally conscious, but also prone to losing her phone? An excellent Mother's Day 2022 gift is our compostable necklace iPhone case! Not only will she be feeling stylish with the gold chain, but she will also feel good about using it. The case is made of biodegradable and compostable materials.

Purple Tartan Leather Folio iPad Case

The Purple Taran leather folio iPad case is another great gift option for Mother's Day 2022. It's made of vegan leather and even has a pencil slot for mom's stylus.

For the mom who has all the gadgets in the world, she's going to need a bag to put them in! This bag is made of cowhide leather and is sturdy enough to hold all of mom's tech. The dimensions allow this bag to hold a standard laptop that's around 12-14 inches.




Silicone iPhone Case with Wristlet Bangle

This silicone iPhone case comes equipped with a wristlet bangle so mom never loses her phone. She'll think of her daughter every time she uses this Mother's Day gift. It comes in grey, pink, and black so there's something for every mom's style.
Happy Lite Knitted Shopper Bag

Stepping away from the tech cases, we have something for the mom who loves the farmer's market. This nifty little knitted shopper bag is perfect for transporting produce and comes in several colors to match mom's outfits.

If your mom is a fashionista, she'll love the beige tartan phone case. This case is PC with a PVC cover with a black frame. This classic style is a perfect 2022 Mother's Day Gift that she'll love.


Tortoise Resin Chain Apple Watch Band

The standard Apple Watch band is totally boring and no way for your mom to express herself. This Mother's Day 2022 gift is sure to make mom feel classy and appreciate the thoughtful gift from her daughter.
Classic Beige Tartan Bucket Bag
The taran bucket bag is a classic. Pair this with some of our tartan patterned tech cases for the perfect Mother's Day gift.

Soft Leather Minimalist Tote Bag

Does your mom like to keep it simple? This bag is perfect for a no-nonsense 2022 Mother's Day gift. It's very durable and made of high-quality cowhide leather.
Feral Tough Dual-Layer Phone Case

If you've got a mom who is truly wild and crazy, she will probably appreciate the feral phone case. This tiger print is bright orange and makes a statement. It's bold, and a great gift idea for Mother's Day 2022.

Crush Tough Dual-Layer Phone Case

While this case is called the crush, it can be for mom too! What better way for a daughter to show her mom she cares than with a cute phone case covered in hearts for Mother's Day? She'll think of you every time she sees it!

Ultra Impact Love Love Love Compostable Phone Case

For the mom who is environmentally conscious, we have the Love Love Love Case in compostable form. She'll know her daughter was paying attention when she receives this Mother's Day gift. This case is durable with a soft touch and a natural oat color.