How To Wear A Beanie In Winter & Actually Look Stylish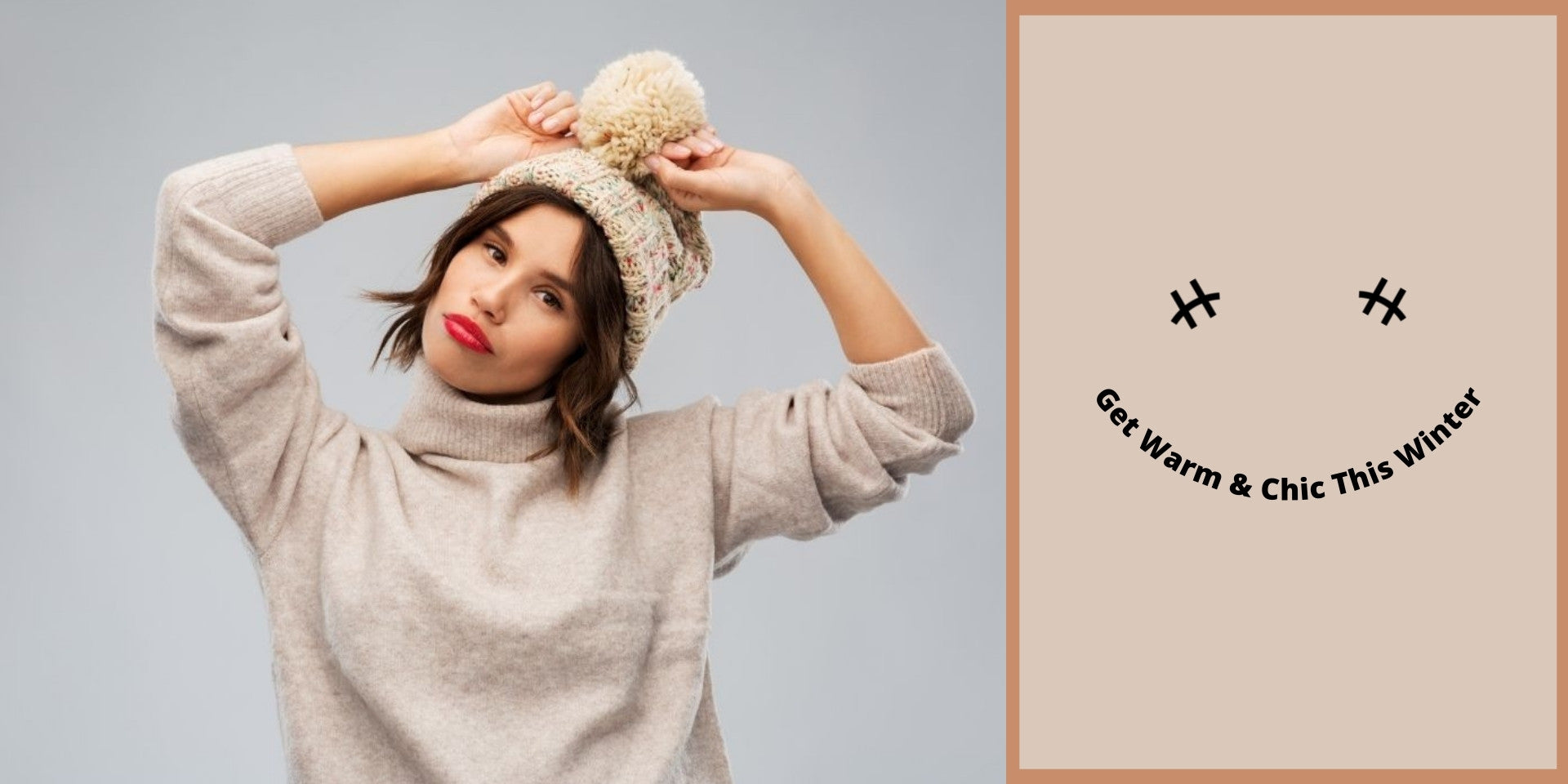 When you are having an oh-so-familiar bad hair day or want some tips on how to wear a beanie like a street style maven, having a few different ideas to style a beanie in winter up your sleeve is extremely necessary for the cold days ahead. No matter your HIMODA beanie of choice, rest assured that there is a slew of opportunities to rock it with pretty much every outfit. So, let's go ahead and step into winter headwear territory with some beanie styling tips for every aesthetic.
Top 5  ideas to style a beanie
The slouchy beanie
Take your utterly comfy beanie, place it on your head with one big swoop and then slide it a bit backward to reach the top of your hairline while also creating a slouch in the back. Consider this as one of the best laid-back, hipster ideas to style a beanie in winter. It works amazing with long hairstyles if you are on a mission to battle your way through all future windy mornings.
Pair up your slouchy beanie with your favorite vintage-style mum jeans, a dark-colored knit and an oversized maxi coat perfectly matched with your Chelsea boots and you are good to go.
The pom pom beanie
Honestly, who doesn't love a pom pom Himoda beanie? As far as chic beanie styling tips go, this one is the ultimate casual yet preppy way to flaunt your new headwear around and still look cute. This one goes perfectly with pretty much every hairstyle too.
Throw on an equally cozy white turtleneck sweater dress, a pair of skinny jeans, a blanket scarf, and your ankle boots for the ultimate sartorial upgrade. 
The cool-girl beanie
Knitted Beanie with Embroidered Letter 
If you want to go for the effortlessly-chic look but still keep yourself warm during winter, simply place the beanie at the scalp line and let your hair out. Pro tip: side-swept hairstyles will look particularly good with it.  
Opt for a  black fur jacket and flattering black leather trousers, throw on your lug-sole boots and close the door behind you.
 The Hair Tucked In Beanie
Houndstooth Beanie & Scarf Set
Amongst the many ways to wear a beanie in winter, tucking your hair in it might not be the first thing that comes to mind, but it will look absolutely amazing. This beanie styling tip works better with medium and short hairstyles. It's pretty much self-explanatory. You can tuck all your head directly into the Himoda beanie or put them in a ponytail and then put on your headwear.
Pair it up with a black shearling coat, a pair of lace-up ankle boots, throw on a pair of tailored trousers and add a chunky sweater for extra warmth. 
The Hair Behind The Ears Beanie Styling Idea
Knitted Beanie, Scarf & Gloves Set
You might have never imagined that you can wear your beanie with bangs out and all your hair tucked behind your ears but here we are. It's a fresh, girly way to style your beanie in winter, and be sure that your hair won't get in the way.
Now is the perfect time to style your sweater dress to perfection with sheer tights, over-the-knee leather boots, and a wrap coat.


Now that you already have quite a few ways to style your beanie in winter in mind, head over to our newest Himoda beanie collection to snag the best cozy headwear for your future cold-weather ensembles.