30 Stylish & Functional Christmas Gift Ideas for Her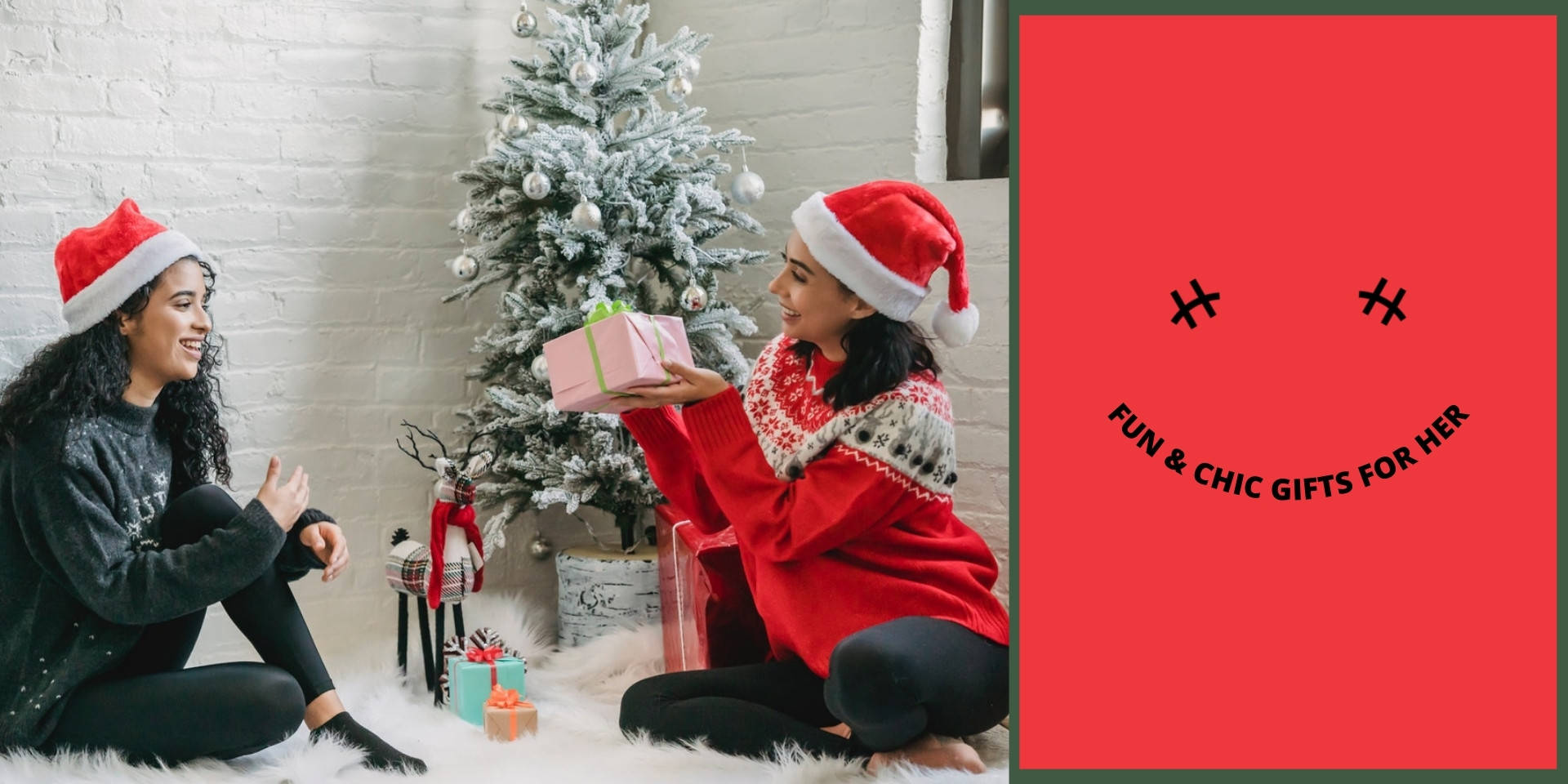 Granted, the holiday shopping season will soon be in full swing, and that can only mean your pro-level gifting skills are absolutely needed now more than ever. Don't fret! There is still time to put together the perfect gift guide for her. No matter if you are looking for a stellar present for your BFF, mum, aunt, or S.O. we've got you covered.
At Himoda, we've already started brainstorming and strategizing the most trendy and unique accessory finds for everyone on your list. From the utterly-chic best friend who secretly needs the new Necklace Pearl iPhone Case, to the streetstyle aficionado sister whose wardrobe arsenal would gleam with a new Shearling Bucket Hat with Smiley Face, let's give them something worthy to unwrap.
Keep reading to reclaim your status as a gift-giving extraordinaire.
Admittedly, trying to find gifts that they haven't already bought is quite a hard task to tackle. While everyone and the mums have a cell phone strap, a 3 Pack Beaded Phone Strap set with 90's inspired "happy" letters and a slew of colorful stones to adorn her precious tech is hard to come by. Cop this hand-crafted beauty and be ready to earn her seal of approval.
There is nothing worse than not having a shiny new case to protect your new phone, isn't it? Bonus point if the aforementioned case is drenched in messages of, well, love. This monogram design features the word of LOVE in 11 languages so rest assured that you will get the point across. It comes in 4 different colors and each of them bears the benefits of Glossy texture and a long-lasting pattern without color fading.
Necklace Pearl iPhone Case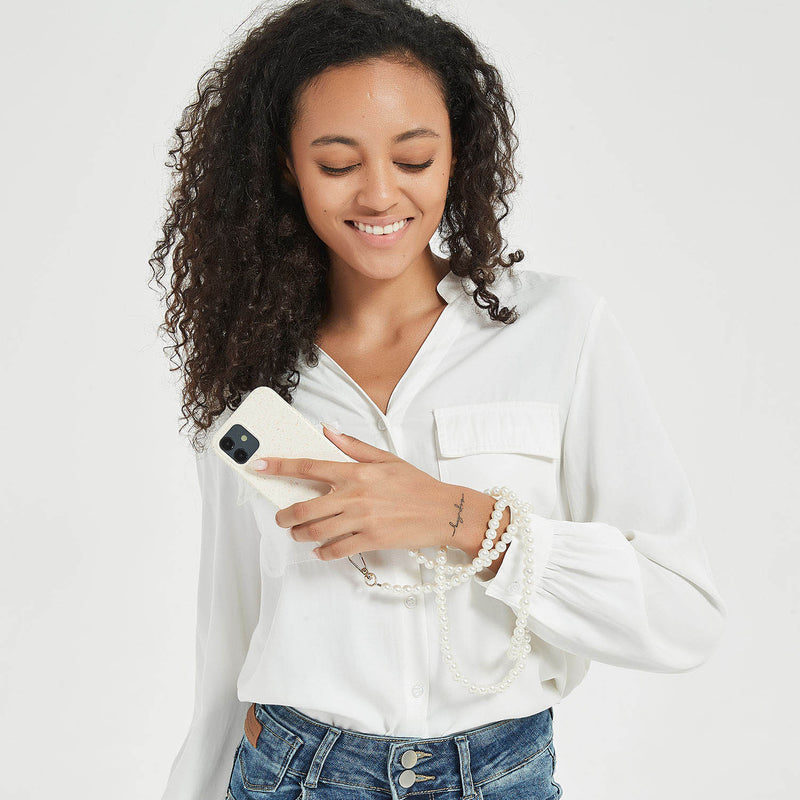 We all have that one friend who swears by everything-minimal while also keeping her arsenal filled with utterly chic options. With this Necklace Pearl iPhone Case, you get the absolute best of both worlds. It is made of biodegradable and compostable material (PBAT & PLA) for less carbon emission in addition to being zero waste (plastic-free) . The best part? Its removable necklace strap that supports hanging on neck, carrying crossbody. Spoiler alert: it can be replaced with wristlet strap
Airpods Case with Heart Wristlet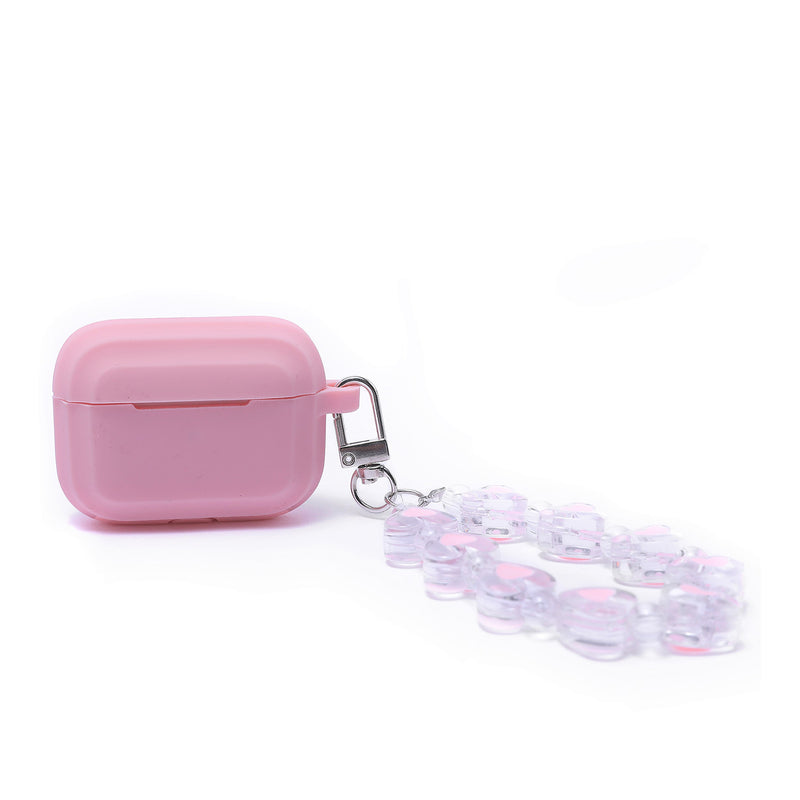 Airpods case, check! Rose gold, check! detachable wristlet strap with a lineup of sheer heart charms, check! Honestly, it can't get better than this. Consider it as the perfect addition to your "gifts for her" checklist. Imagine who happy she will be testing up her new cute little box.
Andy Warhol's Flower Phone Case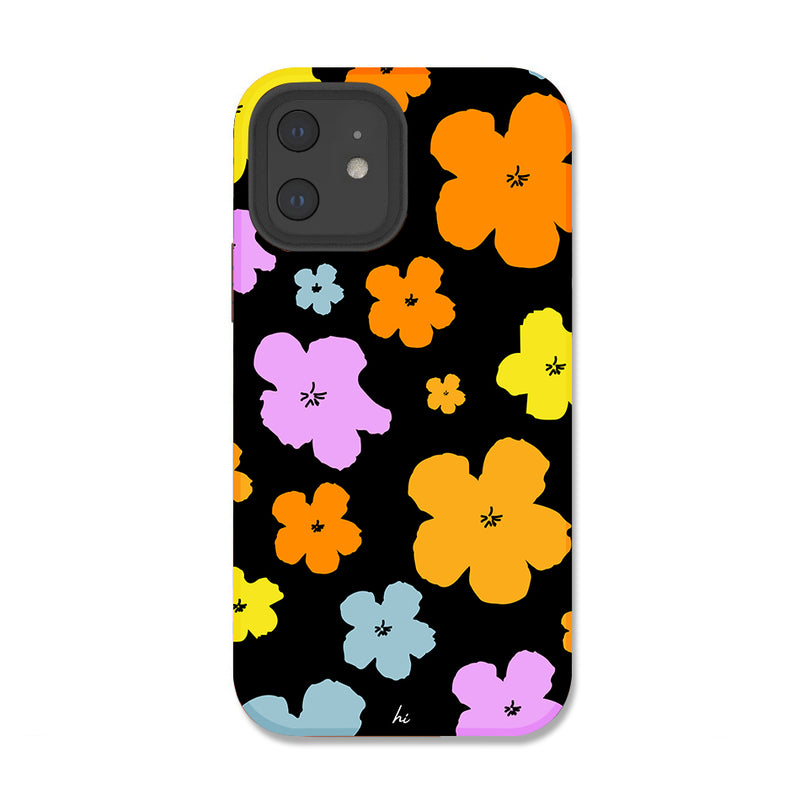 For the artsy girl in your life, Andy Warhol's silk-print flowers artwork is arguably a stellar gift-giving opportunity. Like the poet Tagore's quote " Let life be beautiful like summer flowers" and this couldn't be more true for this phone case. The sleek, slim cover features a glossy texture, drenched in a long-lasting pattern with no color fading.
Strawberry Bliss Phone Case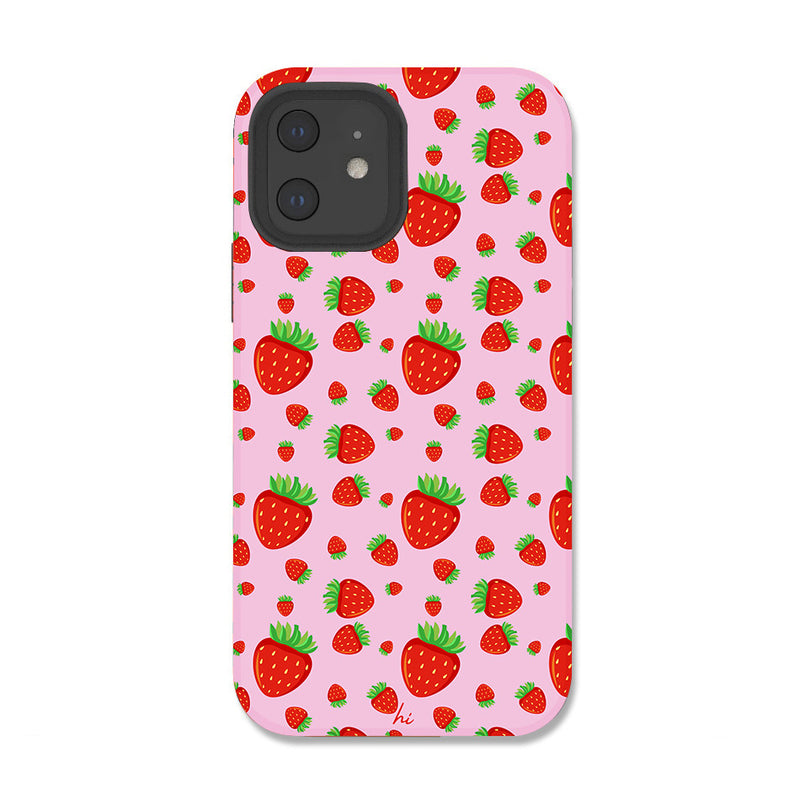 Summer might be long gone, but that doesn't stop us from dreaming of strawberry bliss. It comes adorned with fun dancing strawberries printed on pink background — can it get any cuter than that?! She will absolutely love her tough dual-layer cases and you will get all the credits for it.
Puppy Paws Apple Watch Band and Screen Case Set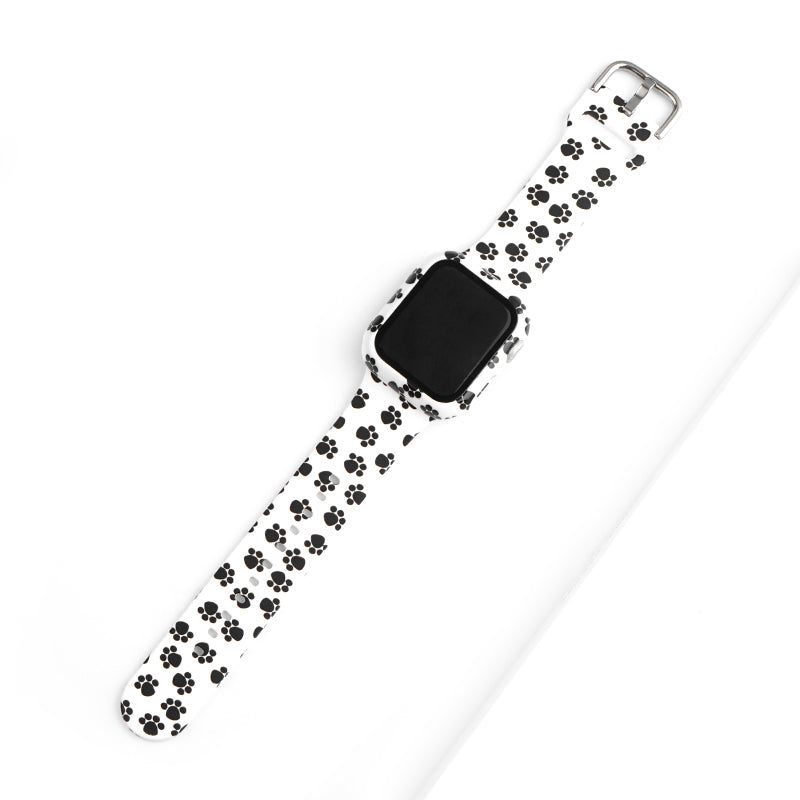 Your hunt for the perfect gift for dog lovers is officially over. Give her the option to dress her beloved Apple watch with a mood-pick-up band and case, inspired by the spotted dog and the great movie "101 Dalmatiants". Just look at the adorable black and white puppy footprint, It's the quintessential gift for the holidays.
Glittering Apple Watch Band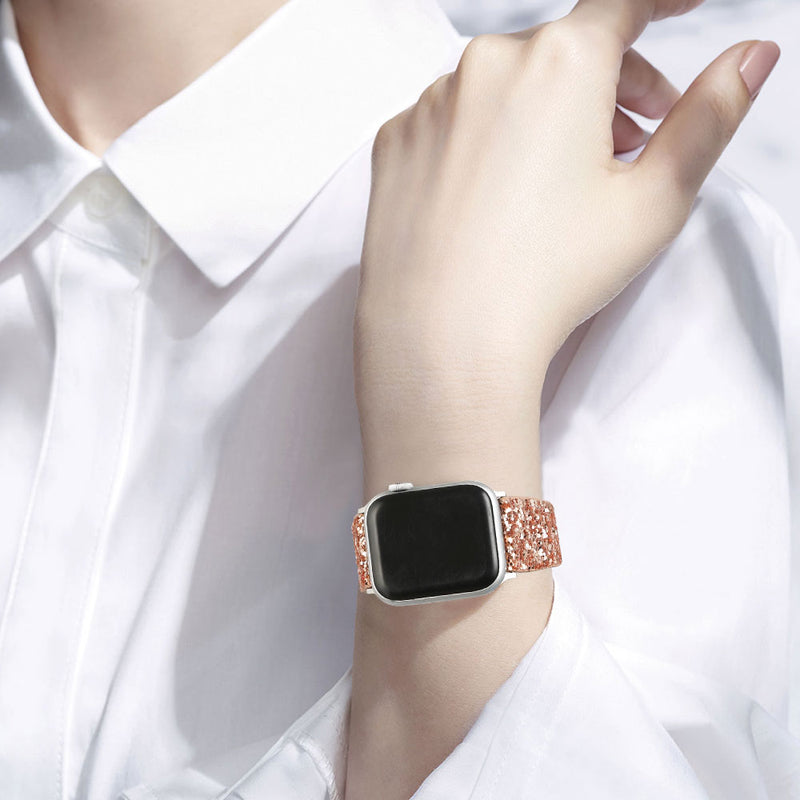 We hear that she loves to glam up — glitter and sequins included. That's exactly why this Glittering Apple Watch Band will make her remember you every time she checks her messages. Plus, she can absolutely shine from the crowd during all her night-out-shenanigans.
Checked Leather iPad Case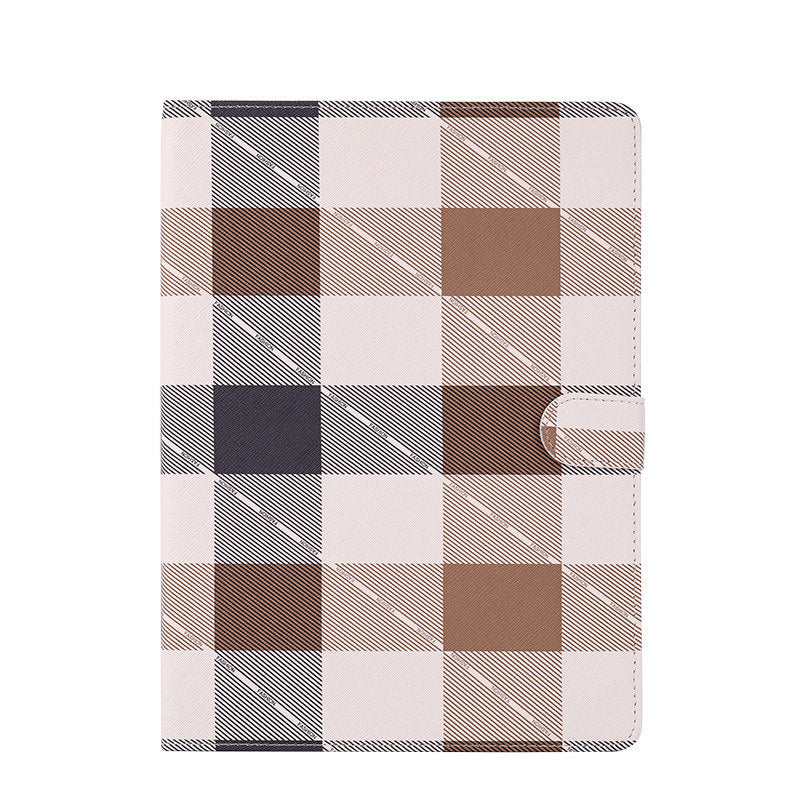 Here is yet another addition to the ultimate "gifts for her" checklist. This Checked  iPad Case was made with every tech-savvy girl in mind. It comes packed with auto sleep and wake-up function and a pencil slot for the pro. Oh, it's made of vegan leather.
Shearling Baseball Cap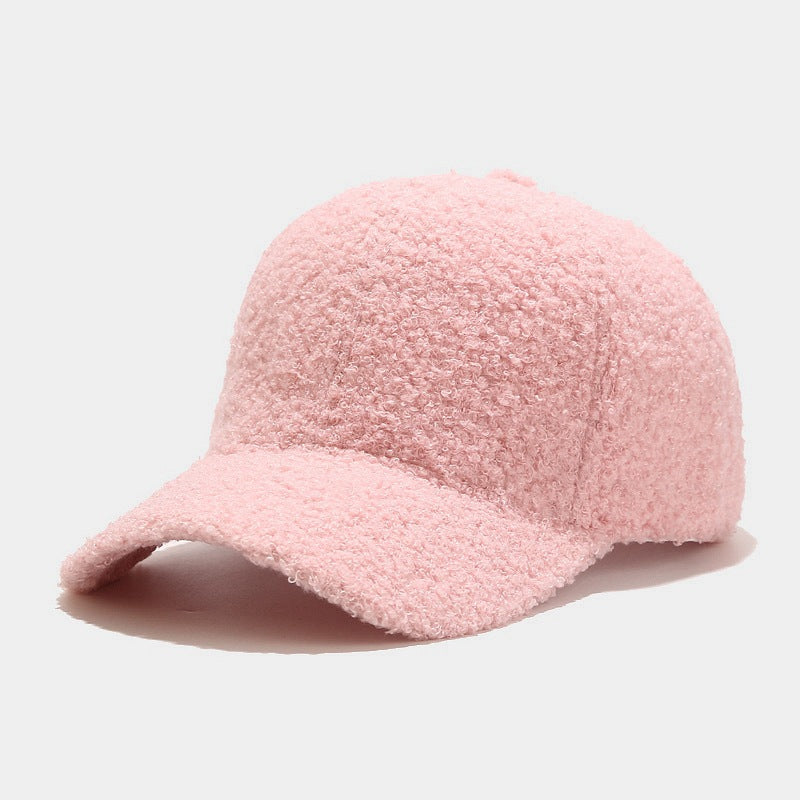 When it comes to fashion stalwarts, baseball caps always reign supreme, however, this Shearling Baseball Cap takes cold-weather dressing to new heights. Consider it as the perfect unisex style baseball cap for winter featuring faux shearling in multi plain colors.
Shearling Bucket Hat with Smiley Face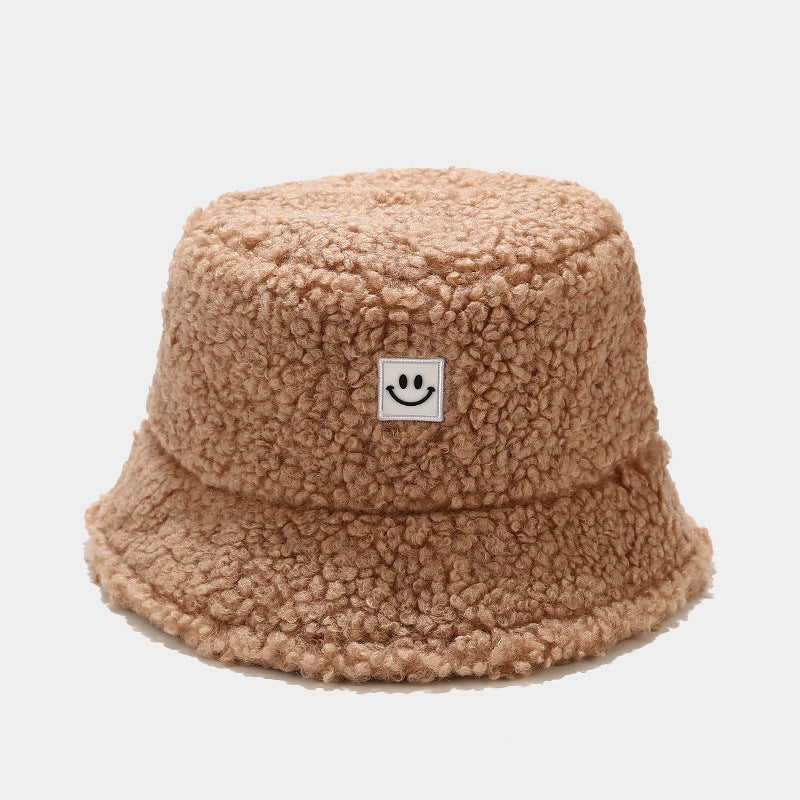 Streetstyle connoisseurs will lose their minds over this Shearling Bucket Hat with Smiley Face. It won't only keep her warm, but also add that effortlessly trendy flair we all know she loves so much. Talking about the perfect holiday gift for women right here. Plus, it comes in 4 colors.
Checked Fur Bucket Hat with Pearls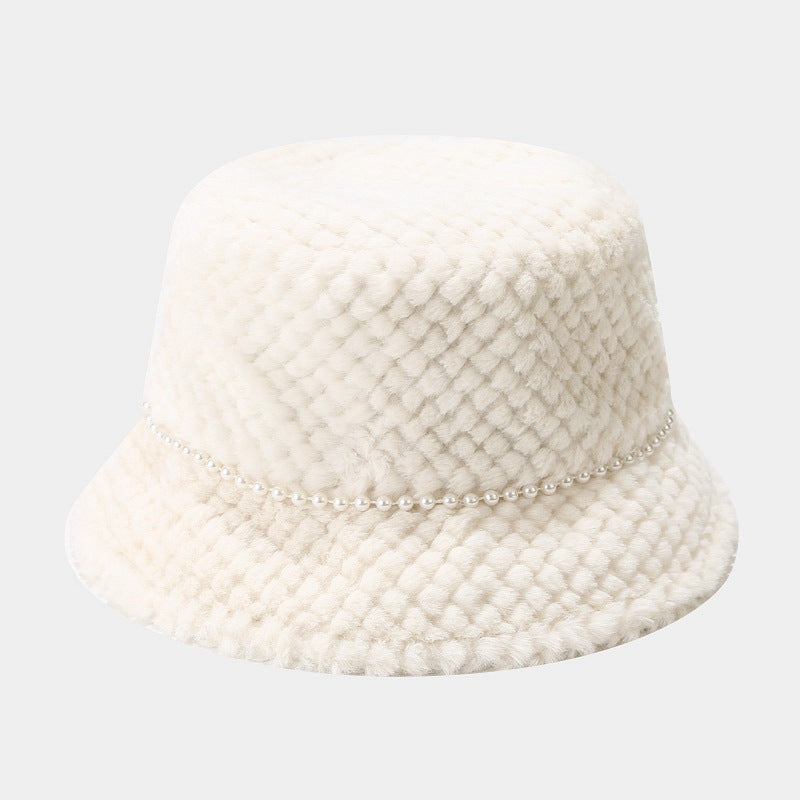 Here is a more chic and elegant variation to the aforementioned streetstyle-approved bucket hat. This french chic style bucket hat for winter along with its adorably-soft and fluffy material will keep her warm throughout winter.
Tweed Beret Hat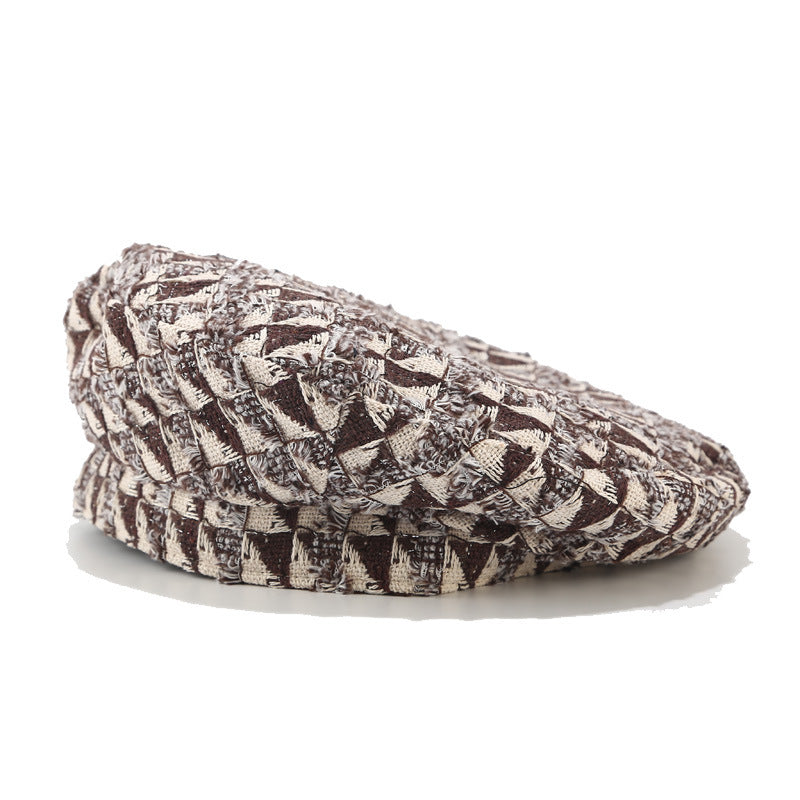 Help her step into 15th-century territory with a classic French Beret. The Jacquard fabric will add ideal texture to each one of the future cold-weather outfits.
Baby Elephant Coin Purse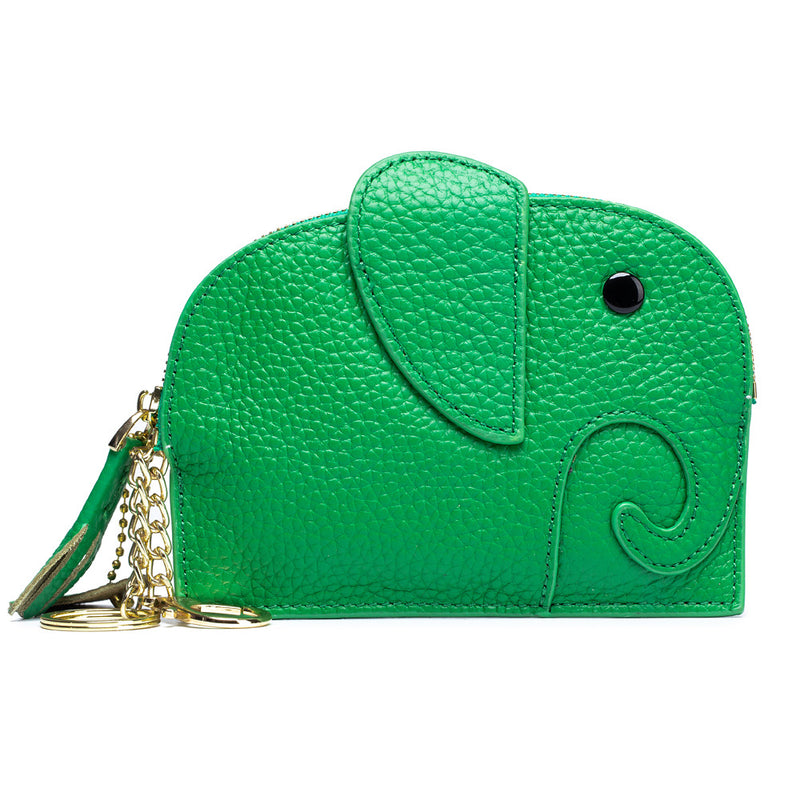 If your friend has an affinity for utterly cute purses, this one was made for her. You can opt for one of the 6 colors available and give her a good reason to add to attach the purse to bags, luggage, or even belts to always keep it handy. How adorable!
Shearling Chain Bag 
Here's yet another winter staple that's also absolutely on-trend right now. The gold-tone chain for shoulder / crossbody carrying will look so chic with all her looks. Thanks to the eco-friendly faux shearling you can now cop it in 5 different colors.
Laptop Work Tote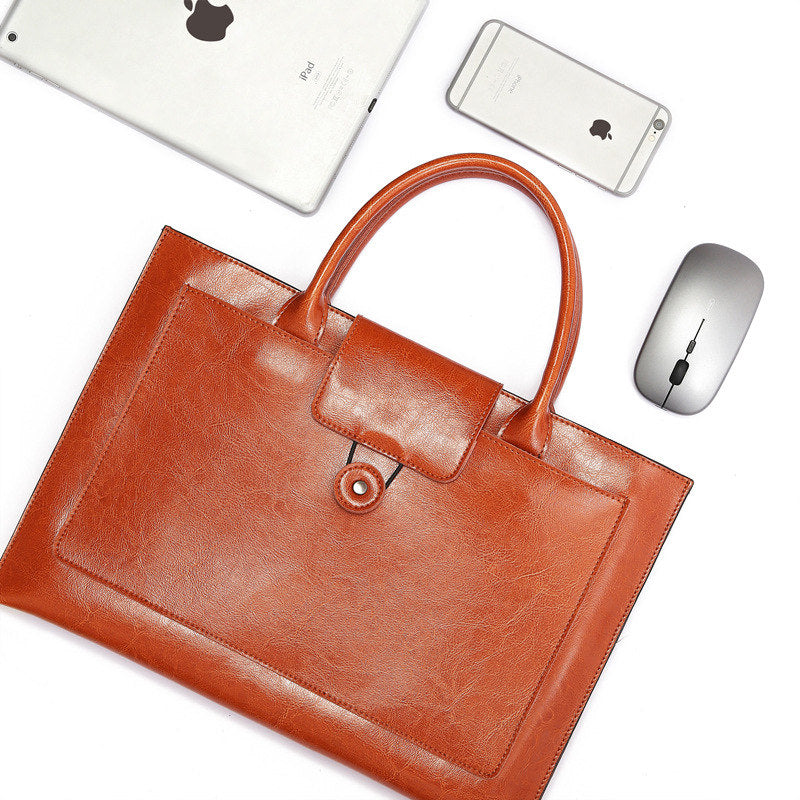 Moving on to a more elevated gift for her, this laptop tote features genuine wax glossy leather, structural lines, and 3 classy colors she will definitely love.
Happy Shopper Bag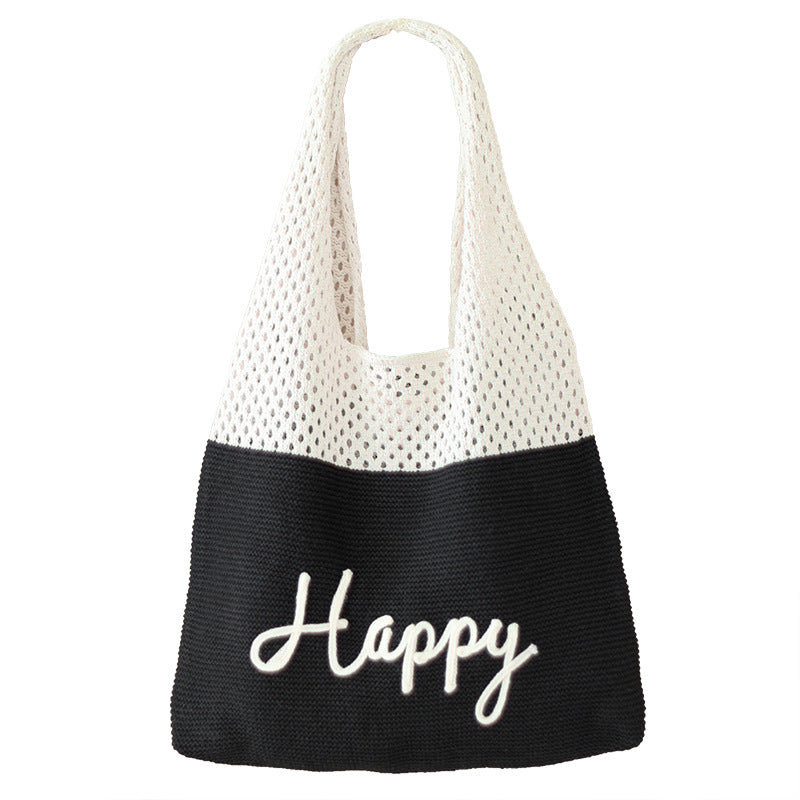 Your eco-friendly friend will adore her new Happy Shopper Bag. Think of it as a fun, cute, and mood-uplifting essential to endorse a simpler and more sustainable lifestyle without compromising on style.
Wristlet Glasses Case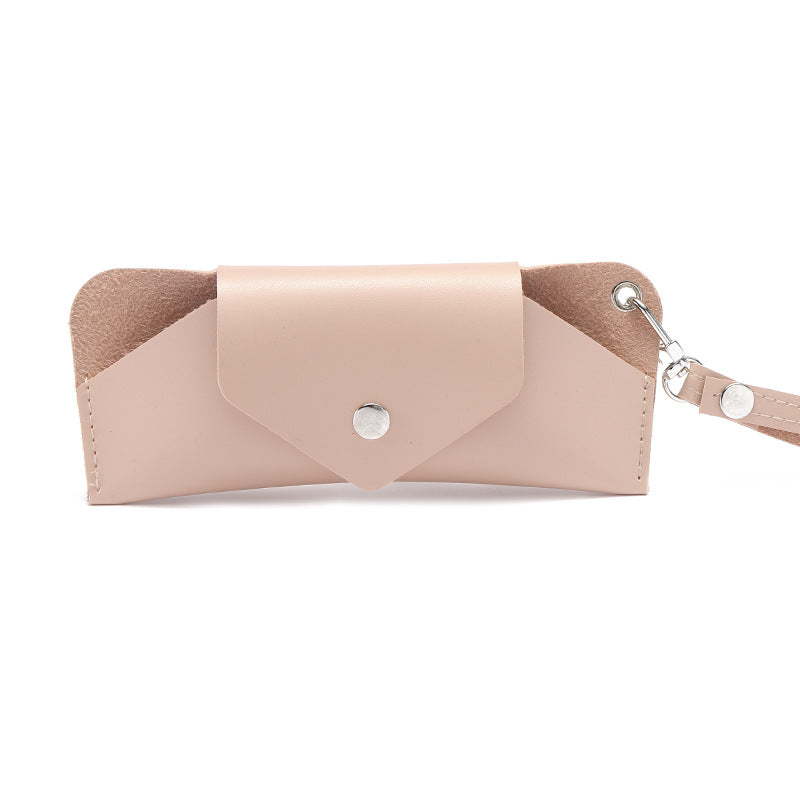 She has never seen a more stylish way to carry her sunglasses or reading glasses along during her day-to-day life — that's a fact. This beauty comes in 6 different colors, featuring a durable & sleek vegan leather, easy to clean up style she will absolutely love.
Polka Dot Pen Set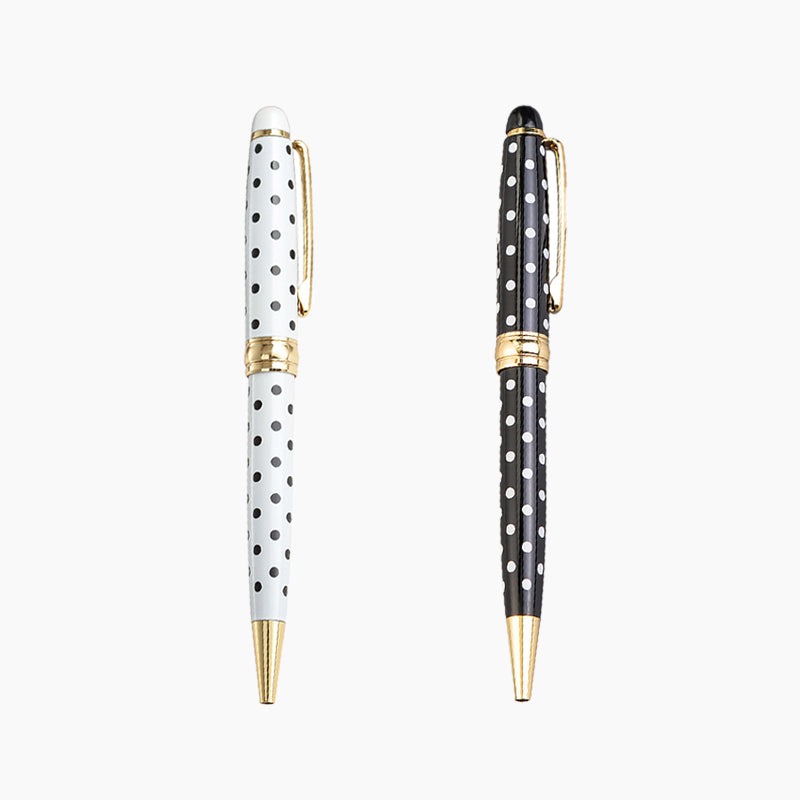 You know, that one friend you thrives on organization? This elegant pen will be a worthy addition to her arsenal. Look at it! Retro polka dots and incorporated with gold-tone metal element — so chic.
Silk Hair Tie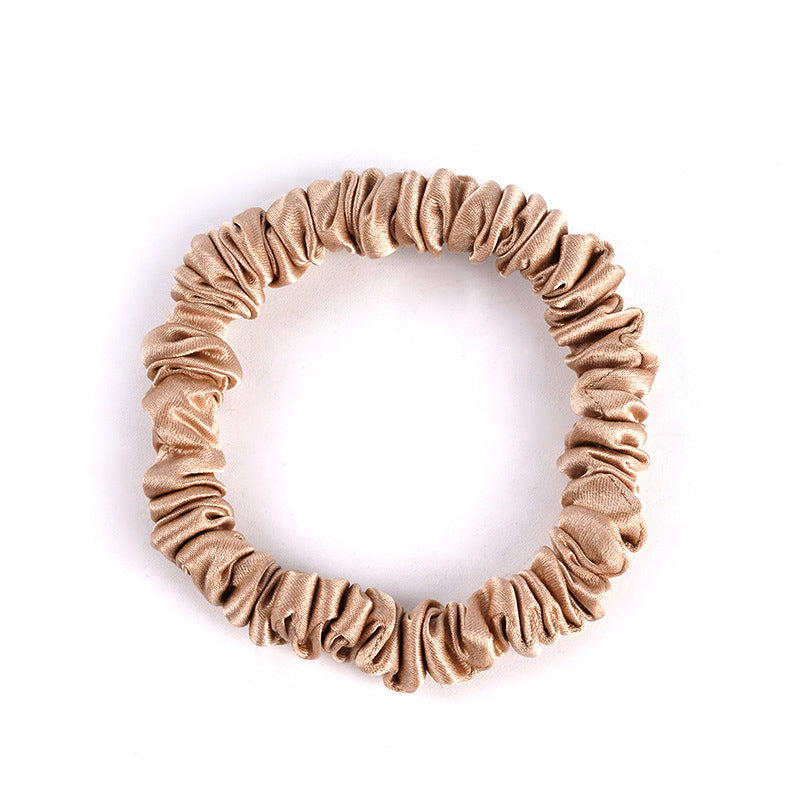 We already know how much she adores silky hair ties, and that's why this handmade, premium 21 momme mulberry silk tie is yet another fantastic way to bring a smile to her face within seconds. This luxury silk glossy sheen comes in 6 colors!
Twist Braid Hairband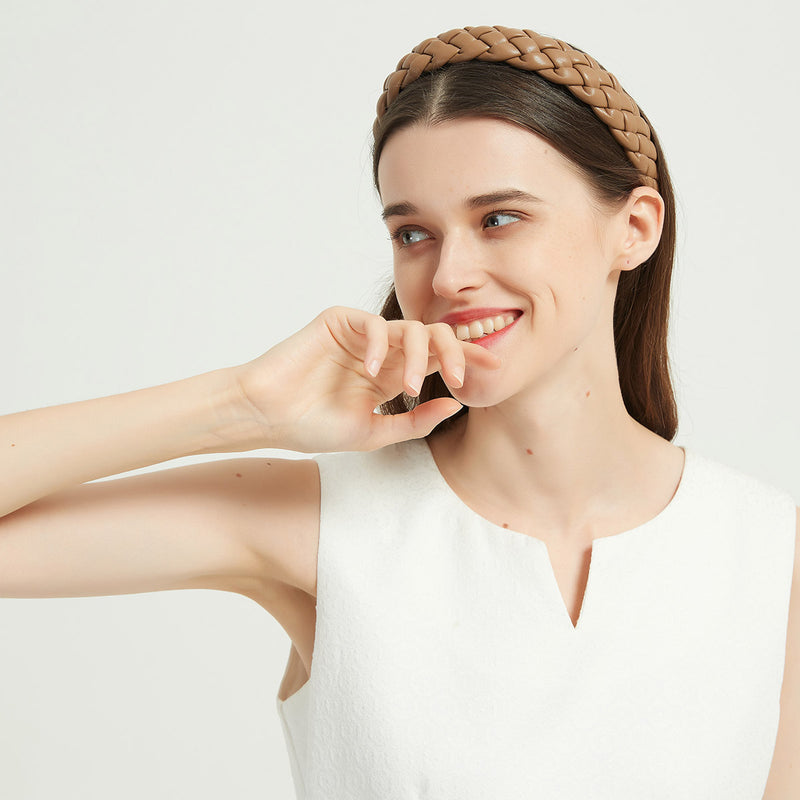 Trends might come and go, but headbands remain a staple. This padded woven design headband will look hella-cute in all her future selfies — just saying.
Rhinestone Padded Headband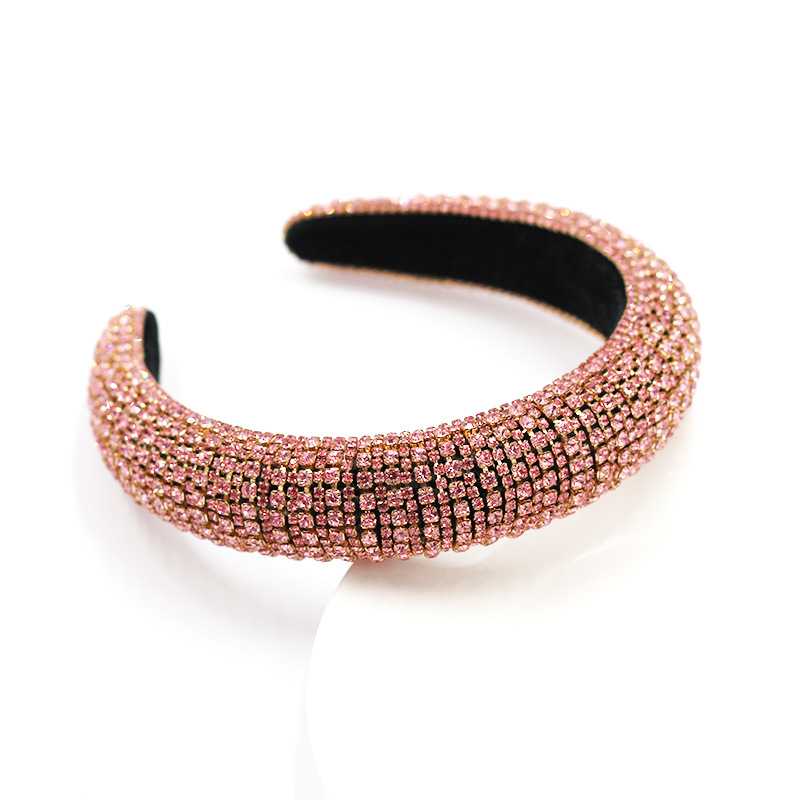 Here's a more glammed-up version of the classic headband for every girl who wants to wow everyone this holiday season. So, offer her the opportunity, will you?
3 Pack Hair Tie with Heart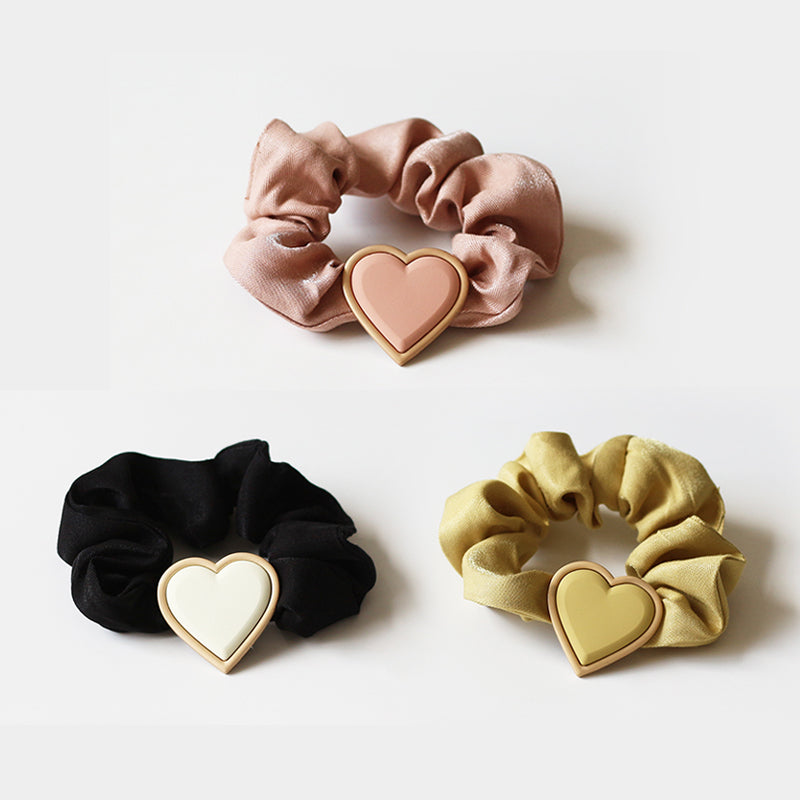 This 3-pack hair tie set with heat is almost as adorable as she is. No worries, it is soft and extremely comfortable to wear even if she has very gentle hair.
Heart-shaped Clutch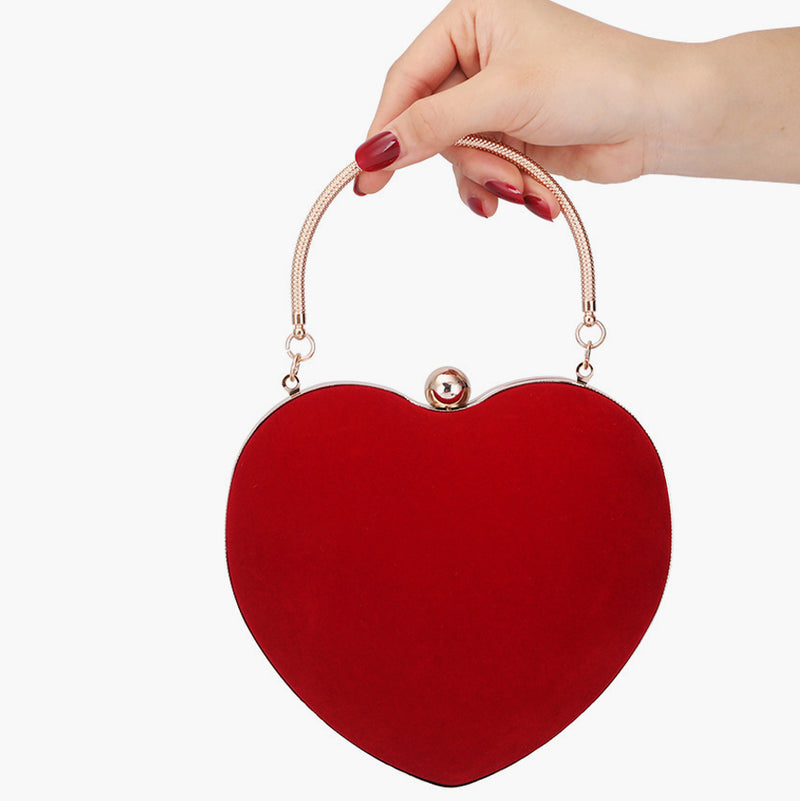 Moving on to a romantic affair with this heart-shaped clutch bag. It features a hard metal frame structure with gold-tone hardware, a top handle, and a detachable chain strap for multiple ways of carrying. Just opt for your favorite color amongst the 6 options.
Leather Sling Bag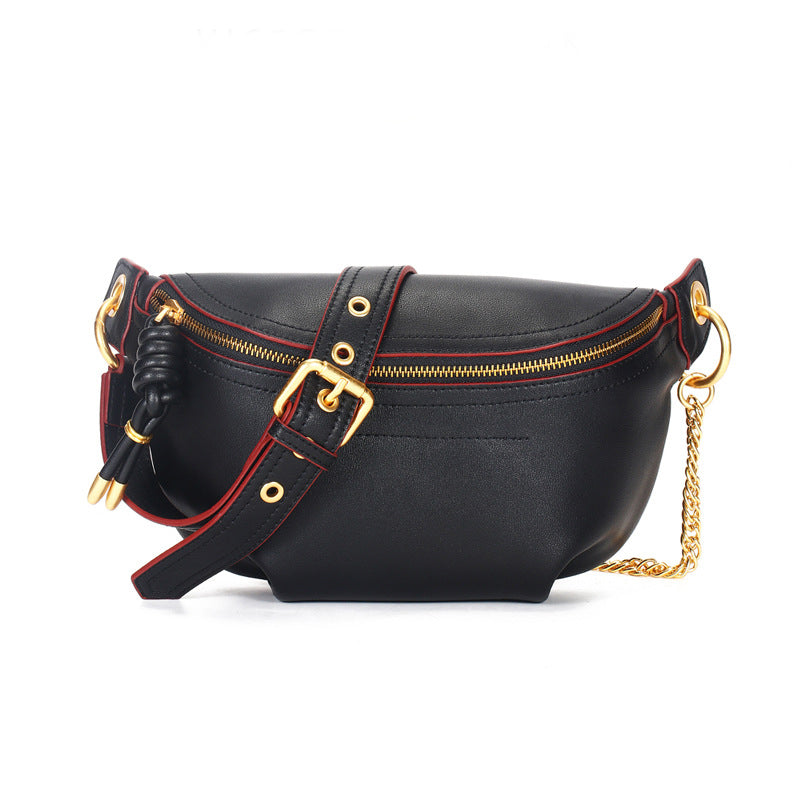 Fanny pack styles made of durable leather in classic black or vibrant colors are such a big trend right now, and honestly, seems like they will remain at the forefront of fashion for quite some time. Talking about a seasonless gift for here right here.
Cell Phone Purse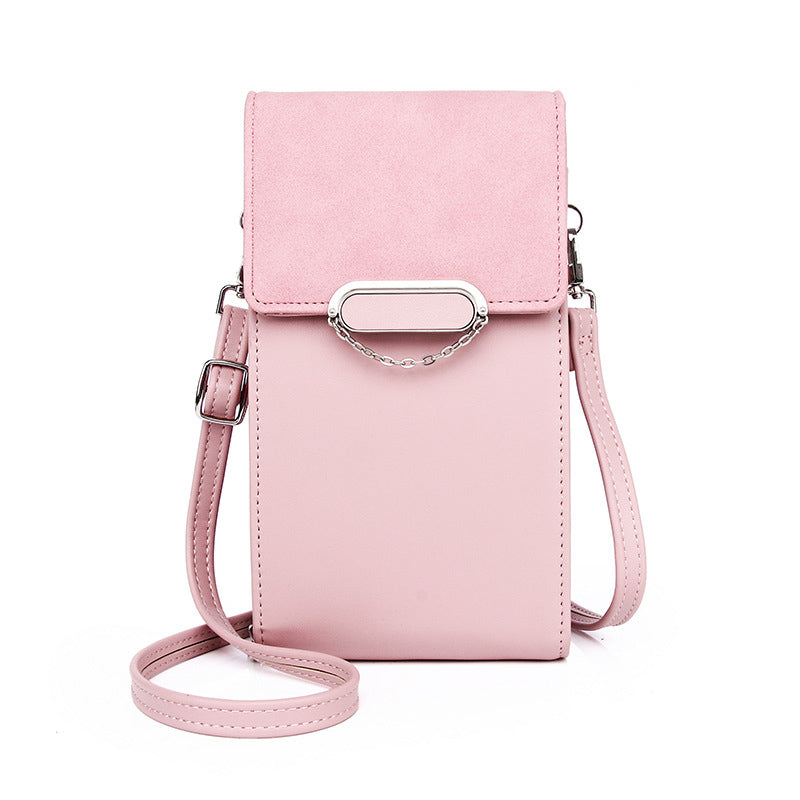 For her that she appreciates comfort and functionality over everything, this cell phone purse is handy, practical, and extremely fashionable.
Phone Strap in Rainbow Color with Smiley Face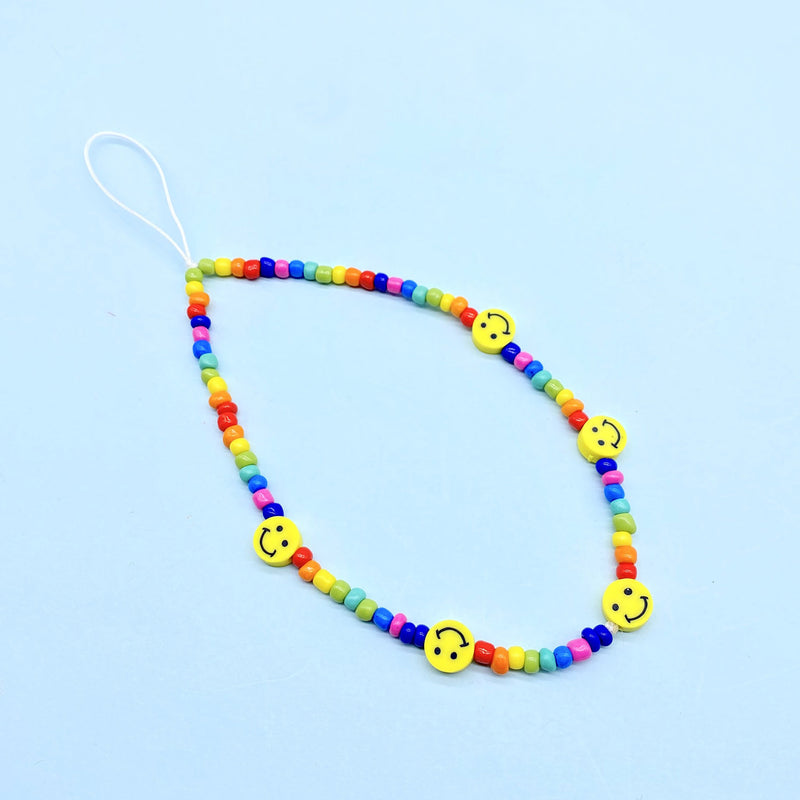 Your hippie-friend will absolutely love you as soon as she unboxes her brand new and uniquely colorful smiley face phone strap! Look at it! It's the perfect Y2K accessory for her mirror selfies.
Denim Baseball Cap with Embroidered Paris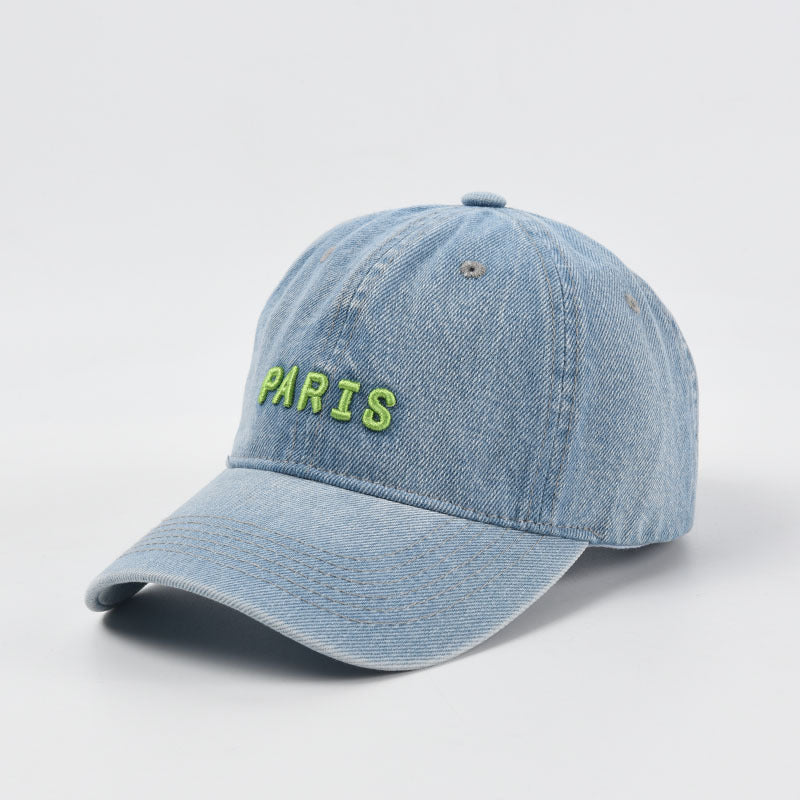 Help her step up her athleisure game with an always-on-trend baseball cap. It comes in 3 different denim colors for infinite styling experimentations.
Pink Heart iPhone Case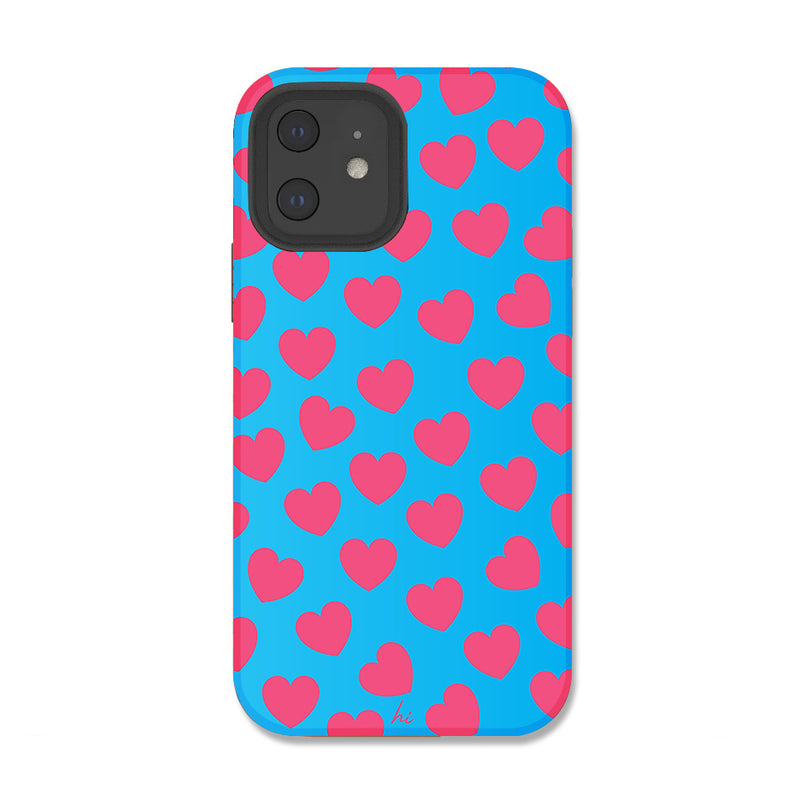 Last but not least, a gift for her that will remain a favorite for years to come. It's the cutest and most stylish case that features vibrant hot pink and blue colors and monogram heart pattern. If you are looking for something fun and vibrant like her, this is the option for you!