Best Sling Bag & Fanny Pack Crossbody Styles For Every Occasion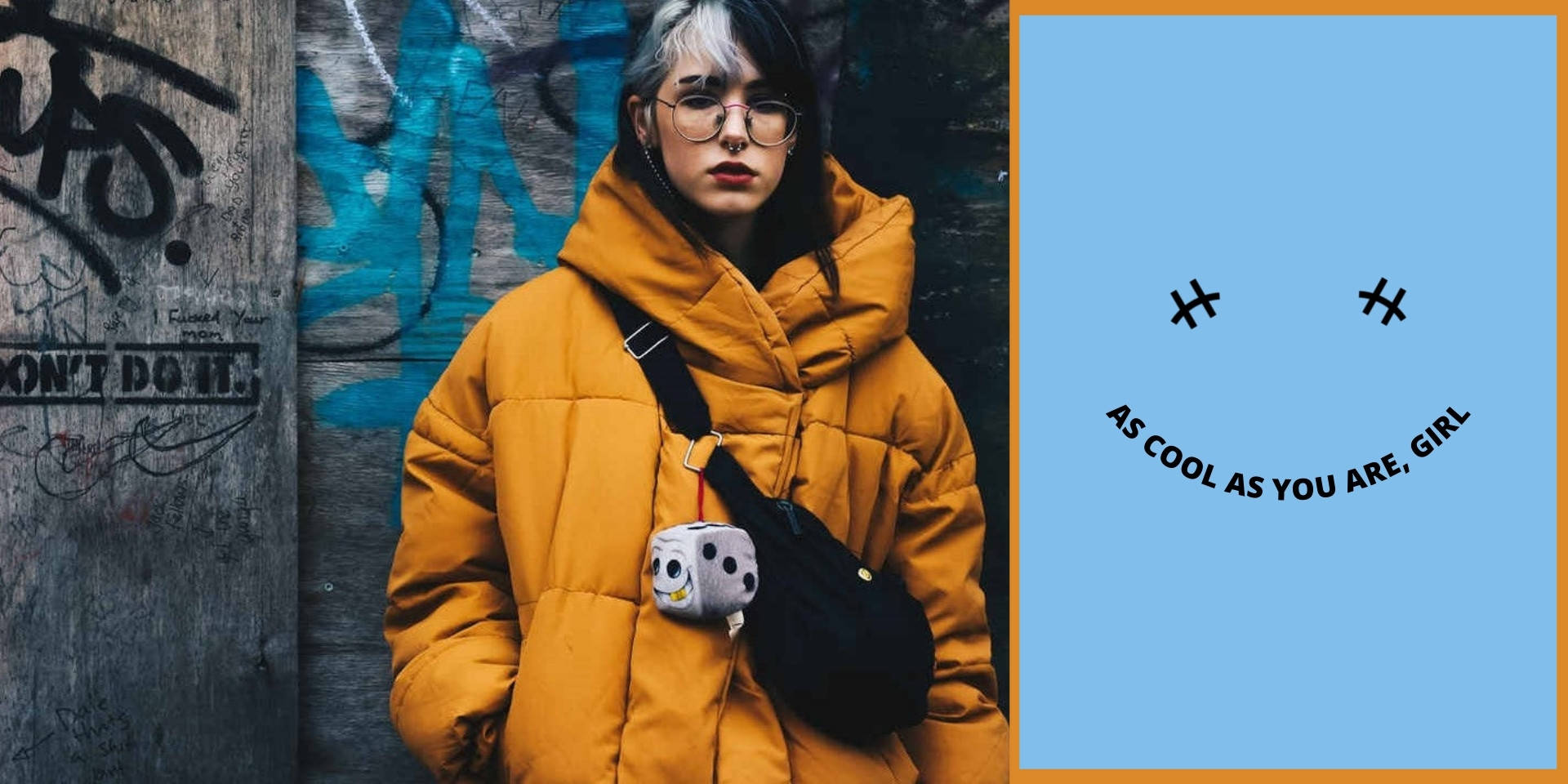 Let's be honest; when it comes to fashion stalwarts, we all have our fair share of trusted casual bags ready for grabs no matter the season. Personal style is, after all, rooted in our day-to-day lives. However, as soon as the temperature gets a little chilly and the city-scape turns into a red and orange galore, an array of enviable outfit combinations are proactively living rent-free in our heads. For street style aficionados, fanny pack crossbody styles and versatile sling bag options are a much-needed addition to their cold-weather sartorial upgrade.
Arguably, the entire fashion sphere has embraced the comfort and practicality of these closet staples. For yet another season in a row, the best 2021 fanny packs are in style with no signs of slowing down any time soon. Think of them as the perfect everyday option that can complement your basic white tee and jeans ensemble, adhere to the otherworldly chic look of a tailored blazer, or elevate your LBD outfit - the options are seemingly endless.
Luckily, our virtual catalog has something for all your vestiary needs. We rounded up the most noteworthy 2021 fall trendy fanny packs and an array of shoppable sling bag options to add to your autumnal wardrobe arsenal.
Best Sling Bag And Fanny Pack Bags For Women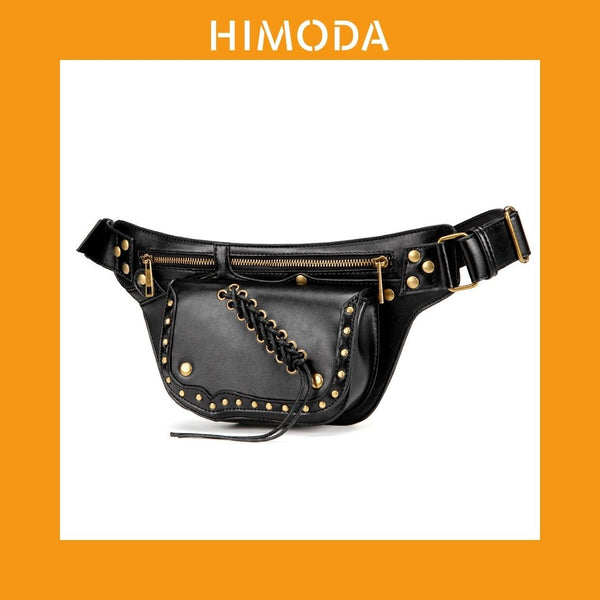 Granted, when you hear the words Punk Style Studded Fanny Pack, chic tailored looks don't instantly come to mind. However, you will be surprised by how easily you can elevate a minimalist cold-weather-appropriate outfit with the addition of a statement fanny pack crossbody style with durable faux leather. Layer it on top of your oversized blazer, throw on a pair of borrowed-from-the-boyfriend jeans, add an ultra-chunky turtleneck sweater and favorite leather ankle boots.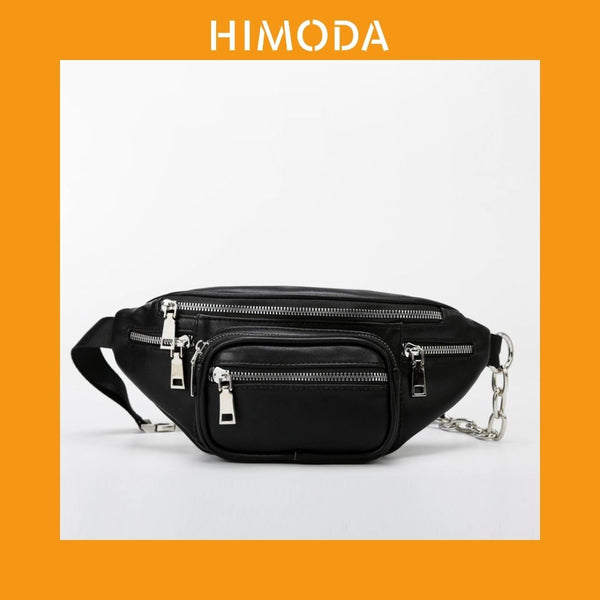 No matter if you are on your way to one of your regular strolls in the city, going shopping, or meeting some friends for a cup of coffee, this ultra-organized fanny pack will be your best winter-weather ally to staying with little to no effort. It features faux leather in black and off-white and you can wear it as a chest bag or crossbody bag, put on your favorite sweat-set a pair of sneakers and a maxi camel coat, and close the door behind you.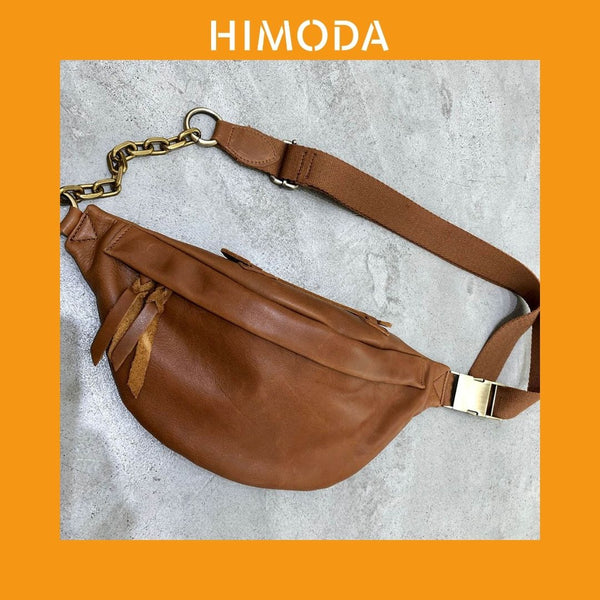 This one is a vintage affair, but you can also consider it as a perfect addition to your winter-appropriate boho-chic dressing. No matter if you opt for the black or camel version, this real leather crossbody fanny back will take you from day to night with ease. Wear it with your maxi winter floral dress, opt for a pair of ankle boots and a chunky, long cardigan. Pair it up with this vintage-style beauty and you have a photo-ready outfit right there.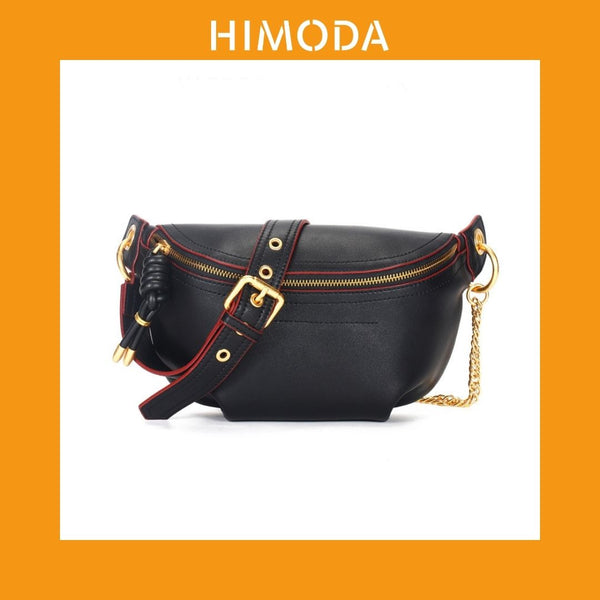 Remember all those street style-approved ensembles you've been eyeing for so long? Now you can take advantage of this real leather sling back that doubles as a belt for your oversized blazers and tailored trousers. You add an extra cool-girl flair by tucking your trousers in a pair of chunky ankle boots. Did we mention that it comes in 4 different colors?
Quilted Leather Sling Bag with Chain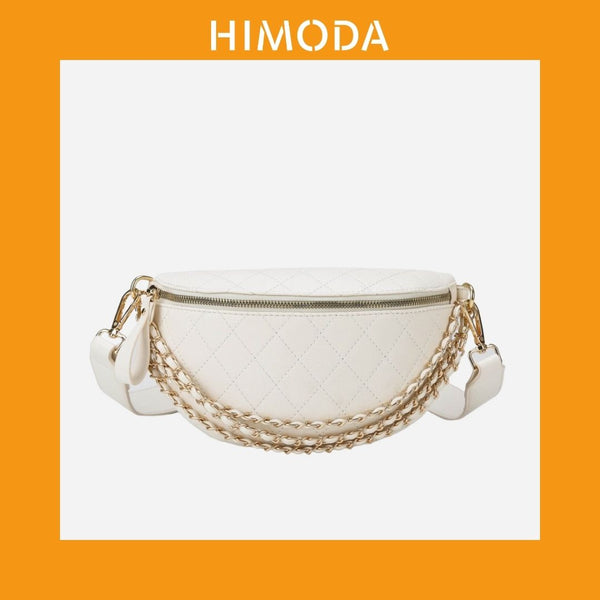 Now on to afternoon-dressing territory. This faux leather quilted sling bag will look absolutely gorgeous with your LBD, figure-flattering jumpsuits as well as blazer dresses. The triple chain embellishment will add that statement sparkle to any monochromatic look. Again, it comes in 4 different colors.
Belt Bag Fanny Pack with Crossbody Chain Strap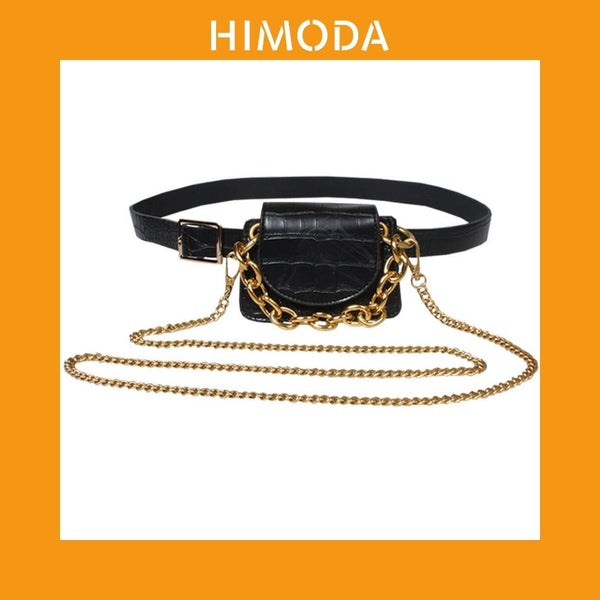 Here's yet another street style-approved fanny pack style that deserves a spot in your fall and winter rotation. The best part? It can help you pull off every 2021 bag trend at once. Wear it as a belt, as waist/fanny bag, crossbody chain bag, or carry the gold-tone chain handle as a cute nano bag. From dresses to coats and leather blazers, pretty much everything is allowed. This one will also look particularly stunning worn with vibrant-color sweater dresses as well. It features faux leather with croco pattern detailing.
There are many more splurge-worthy options to choose from. Head over to HIMODA and feel free to browse through our " belt bag& fanny pack "section to discover even more coveted designs.