Our Top 8 Cutest Leather Coin Purses We Think You'll Love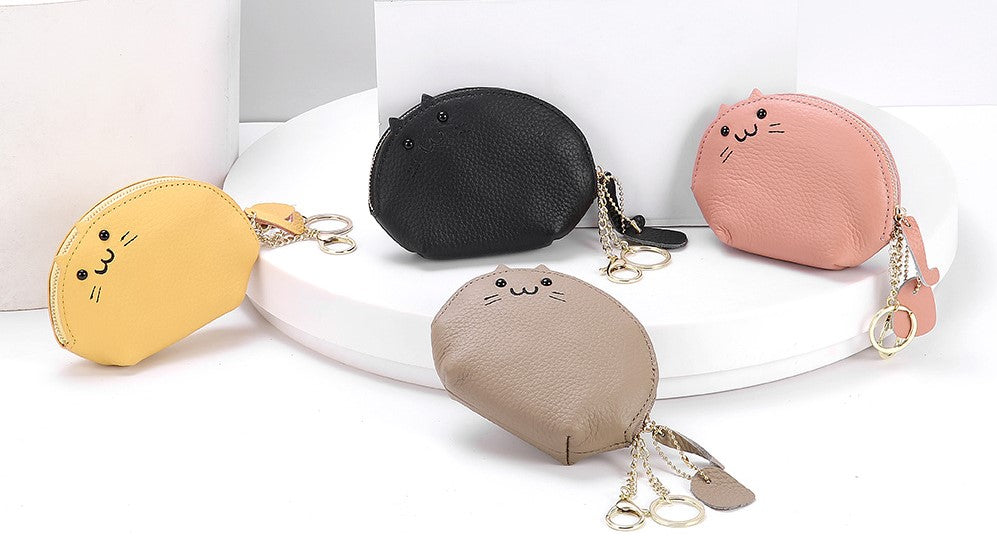 Not everyone needs a massive satchel to lug around all day.
Sometimes we just need something handy and small like a coin purse or pouch that we can carry with ease and breeze.
Think about the time when you only need to grab a coffee in the corner, or walk the dog in the neighborhood, or go to the nearest market with your mesh product bag. A small purse with a wristlet strap or keychain that you can easily attach to the belt or other bags will do all the work. 
If you are thinking the purse must be durable, and better if it is stylish and fun, we've got that all covered. 
We select eight of our favorite real leather coin purses for you. They are functional, stylish and cute.
Mini Leather Coin Pouch - Elephant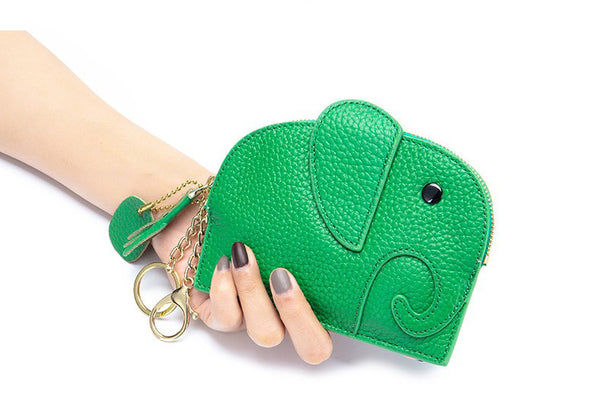 We all love baby elephants, don't we? This whimsical and cute coin purse comes in 6 colors and its dappled leather evokes a high-end feel. Gold hardware accents the design which is capable of carrying some cash, cards, a lipstick, keys and other necessities. And with the built-in keychain, you can attach the purse to a large bag, belt etc, making it more handy for using. 
Leather Piggy Wristlet Coin Purse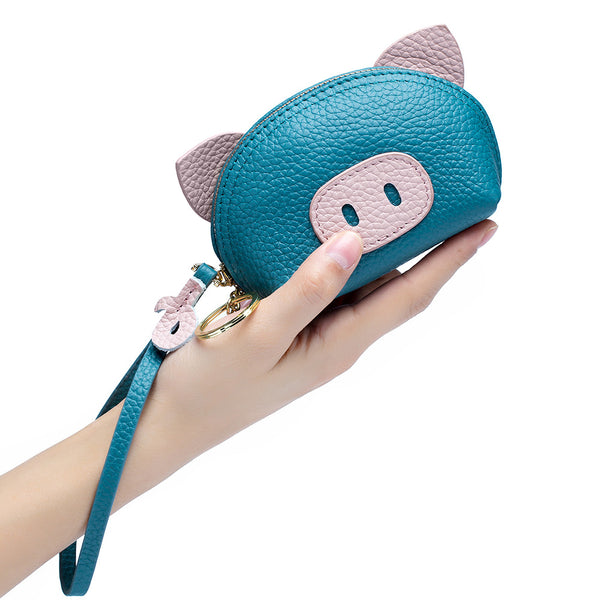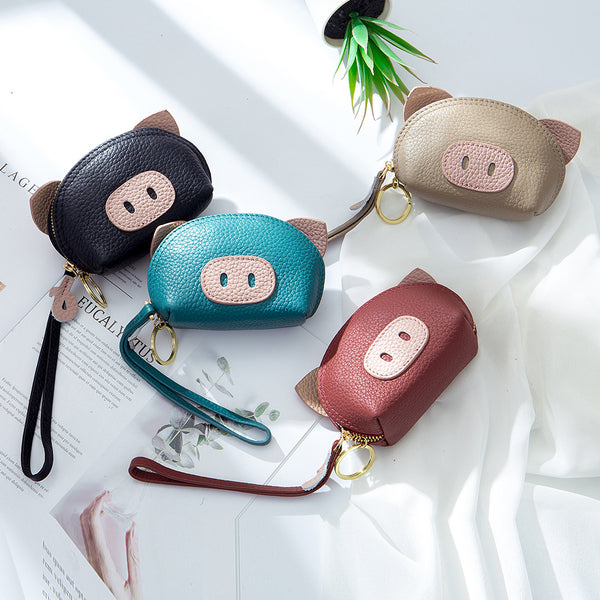 How about a cute piggy face for the purse? A decidedly fun wallet, this also comes in a variety of colors (black, beige, lake blue and wine red) that are two-tone with contrasting patches in pink that stay the same no matter what main body color you choose.
Leather Coin Purse - Sleepy Kitty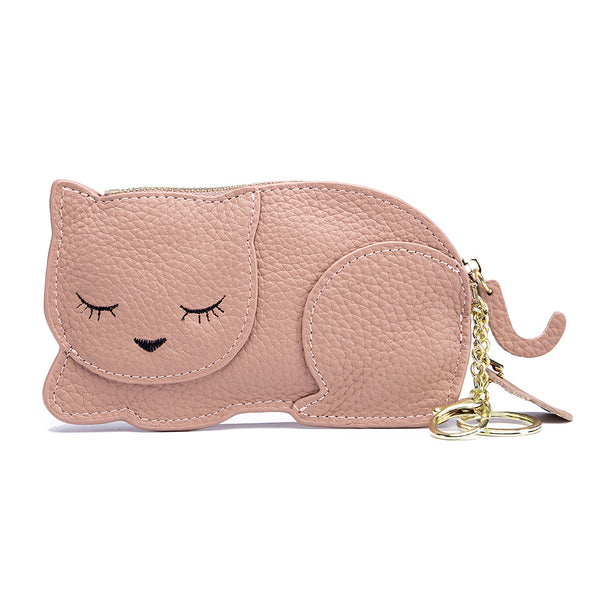 How can we move eyes away from this adorable sleeping kitty?
We bet you want to touch her eyelashes each time when you see her. This sleeping cat coin purse is available in four colors in durable full grain leather. As cute as it is, the wallet pouch is actually qutie functional, big enough to hold a couple of cards, cash, coins, makeup; and you can attach your keys to the keychain on the zipper. If you want, you can also hang the purse on other bags with the built-in hook. 
Mini Leather Coin Pouch - Kitty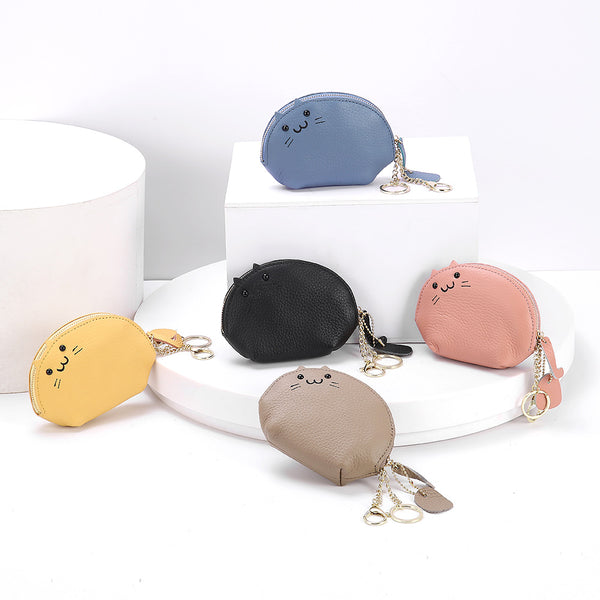 We are cat lovers. So one kitty style is certainly not enough. Now this kitty is wide away and with a smiling face. We make it chubby (healthy chubby we swear ), so that this cute little pouch can hold enough necessities for you. Coming in five colors with gold-tone hardware, so you can pair it with your large bags and your outfit. Good taste styling is all about the right colors. 
Mini Leather Wristlet Coin Pouch - Squirrel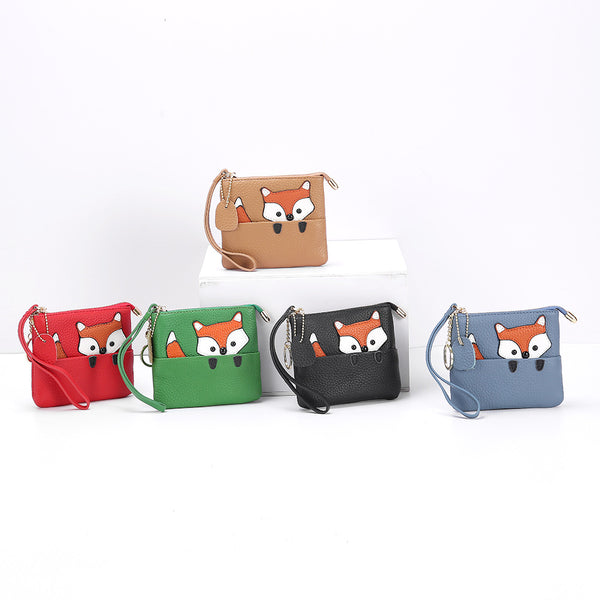 This square-shape coin purse has a squirrel hide in the slot pocket. It just wakes up from a winter sleep, and is staring at you with the black and curious eyes. This mini purse is also made of full grain leather which is the top premium and durable cowhide leather. With the wristlet strap, you can hang it on your wrist to free your hands all the time.  There is one slot pocket outside and one inside the pouch for you to store ID or bank cards. Among the 5 classic solid colors (red, summer green, black, lake blue and neutral beige),  black and beige are the best-selling and standout ones.
Nano Leather Box Coin Bag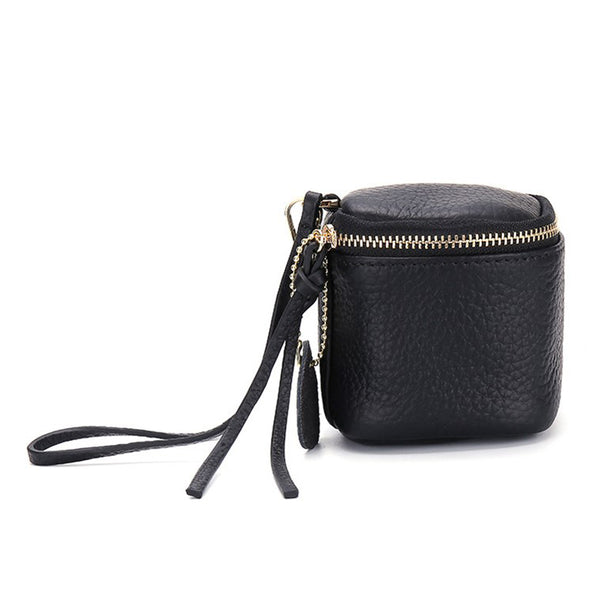 Box bag is inspired by the sanity bag. This style has gained huge popularity in the past two years and the momentum is still on. This nano size box clutch is in square cut with long tassel zipper. This purse is also with a wristlet strap to free your hands when needed. We launched two most popular colors, black and lake blue. With the minimalist in style and classic colors, you can't go wrong with this real leather coin purse.
Triple Pouch Leather Purse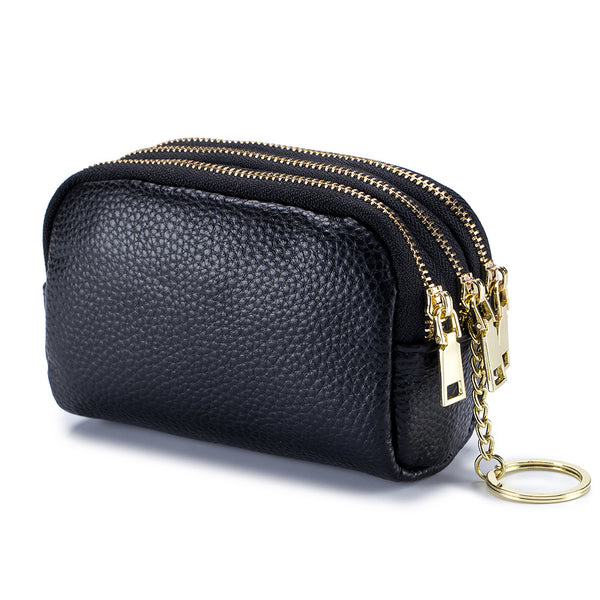 The ultimate purse in functionality on this list, the Triple Pouch Leather Purse is a leather coin pouch that helps you stay well-organized while simultaneously providing you with maximum storage space. Accented with gold hardware and on a keychain loop, this is a must-have item for the on-the-go person. We launched four colors, black, navy, bright yellow and pastel pink for this pouch. You will surely find your favorite one. 
Leather Card Holder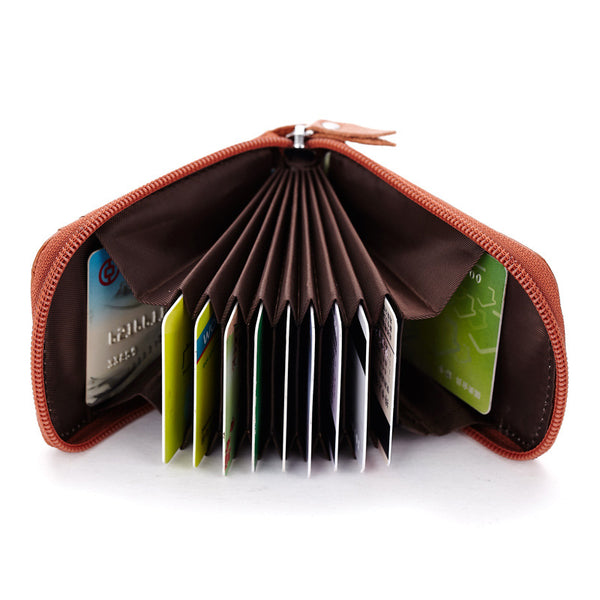 This real leather card holder is for organizer. Not only it has the card and photo slots on the outsde, it has 9 card slots and two coin pouches inside.  This is a problem solver for those who hav to carry multiple cards all the time or who would like to keep the cards safe and organized at home. Color options include camel brown, gray, or black, choices that will never get outdated. And this is a unisex style suitable for both women and men.