The Best 8 Quality & Affordable Work Bags For Women 2021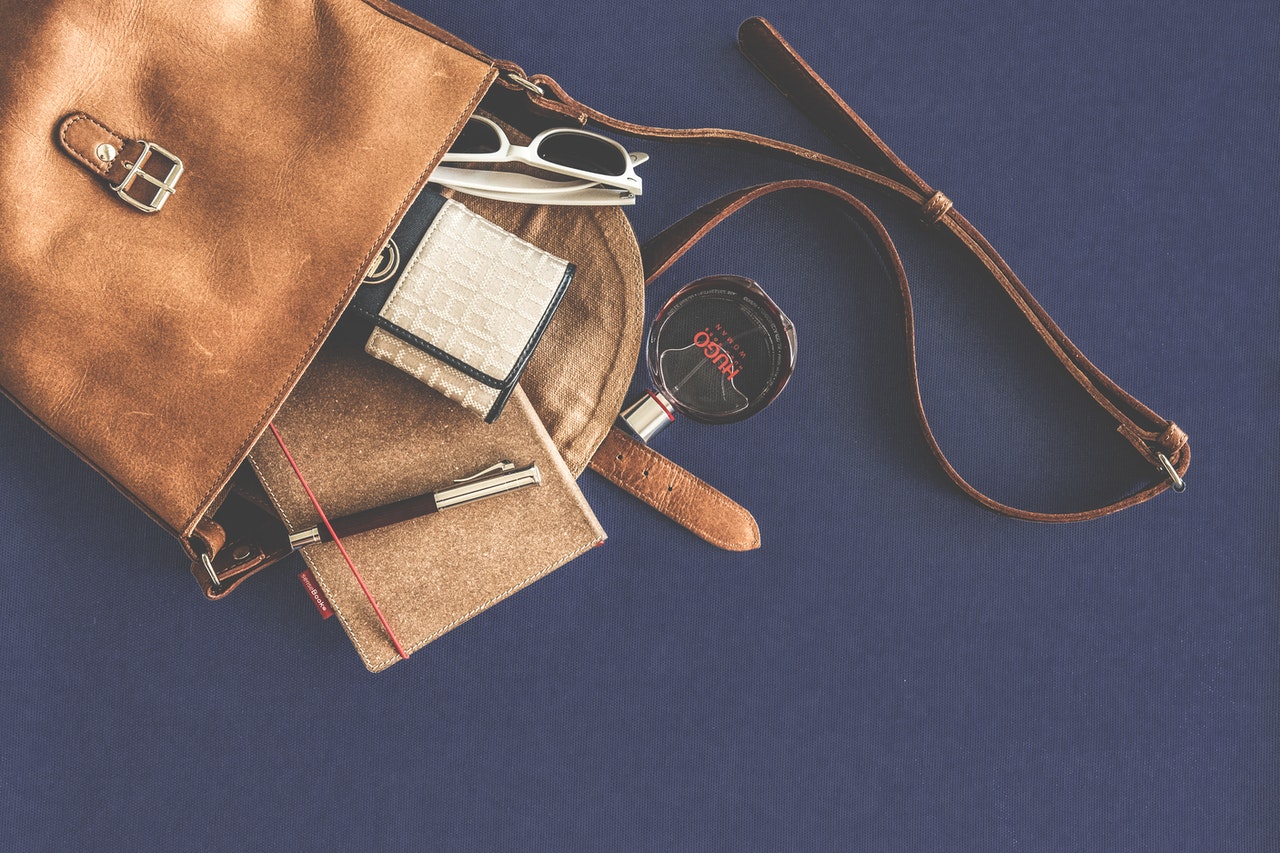 It can be challenging for women to find the perfect work bag. You'll often find work totes that meet your needs, but they aren't that fashionable and don't feel like a reflection of your own personal style. As you start looking at more stylish options, the prices can get surprisingly high, making it even harder to find trendy and affordable work bags. 
The most important thing is to find a bag that you're comfortable with that will fit your budget and your needs for both work and personal life. It should be functional as well as fashionable! With that in mind, we have compiled a list of the top 8 best work bags for women in 2021 to help you find the perfect bag. 
Large Flax Shoulder Bag with Leather Trims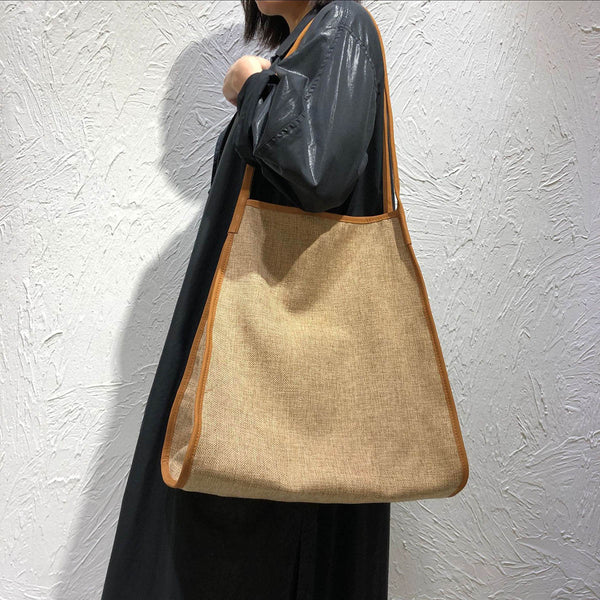 Fashion meets function with this large flax shoulder bag. The large main compartment is perfect for carrying around a laptop, and the zippered slots can keep your keys, wallet, and cellphone safe. The high-quality natural flax and tan leather trims make this a versatile piece whether you're going to the office or pairing it with more casual streetwear.
If you are a fashion lover, you must notice that underarm bag is in in the past 2 years and the trend is still going on for its elegant and convenient way to carry. This classic petit underarm bag is compact and affordable. The soft faux leather and simple design are both chic and versatile for any occasion. With options in black, camel, and ivory, you really can't get wrong as these bags pair beautifully with a wide range of outfits. 
Medium Canvas Shoulder Bag with Leather Trims
The perfect little tote for work that fits all of your essentials. The leather is vegan, the canvas is eco-friendly, and the minimalist design will complement any outfit. This is the most affordable work bag on our list, making it an easy favorite for those who want something simple and classic without having to splurge.
Handmade Large Leather Shoulder Bag
This leather tote is crafted by hand and premium full grain leather. The unique v-neck detail on this minimalist bag adds a subtle touch of elegance. The soft genuine leather in black or camel makes this a timeless piece that you can continue to use for work or play for years to come.
Large Leather Work Tote - Monica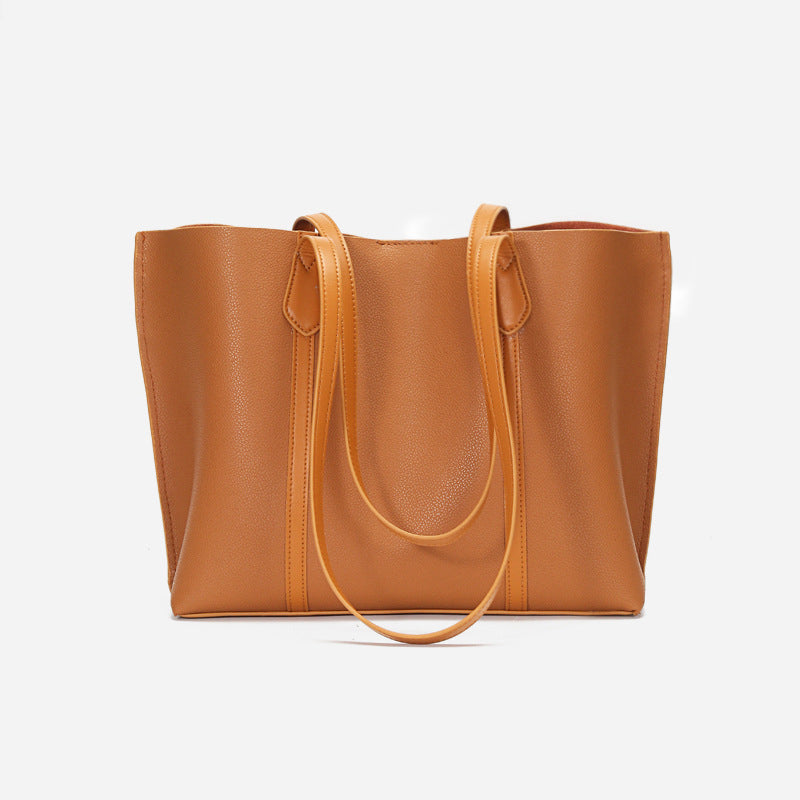 The Monica is a classic women's work tote with great organization capacity. The name is inspired by the character of Monica Geller in the popular sitcom Friends, who is always so organized. Yes, everything should have its place. That's how we want this tote for you.
With two main compartment pockets, two slot pockets, one zipped pocket, one slot cell phone and cards pocket, you will organize all your work files, laptop, iPad, and other daily essentials in a tidy manner. It has magnetic and zipper closures to keep your valuables safe. The cowhide leather is durable for daily use and comes in a classic camel color that is timeless and versatile for easy styling.
Soft Leather Minimalist Tote Bag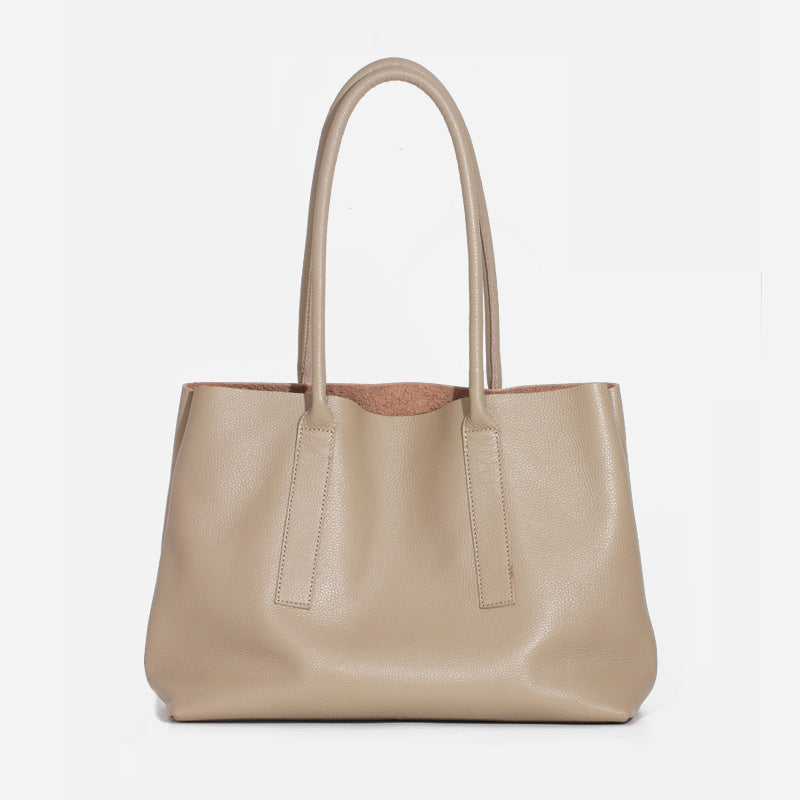 You can't go wrong with a simple beige-color cowhide tote. The fine quality of the soft leather is apparent in this simple yet fashionable tote. The removable pouch inside can be used for makeup, so you're always prepared while on the go. The bag also comes in black leather. 
Large Leather Tote & Shoulder Bag
Stand out with this gorgeous lake-blue leather tote made of premium genuine leather. 
You can choose to wear this tote at the hip or as an underarm bag using adjustable straps. The color-blocking design pops but is still subtle and suitable for work and leisure.
Real Leather Tote Bag - The Tote of The Year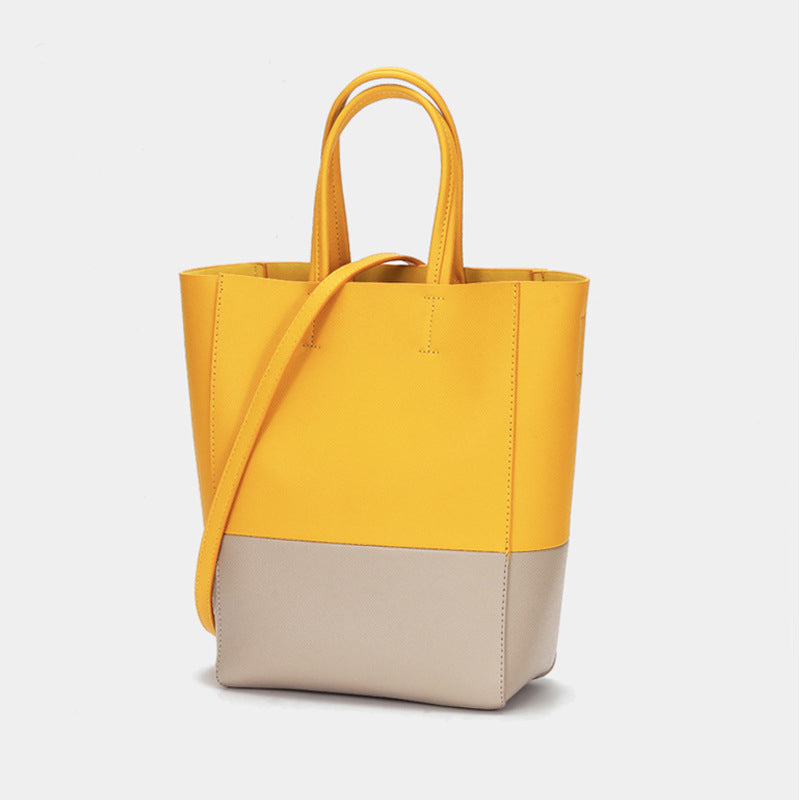 This tote may be minimalist in design, but the vibrant yellow absolutely makes it pop. The cheerful yellow and soft grey color-block detail complement each other perfectly without making the bag too loud to wear into work.
This classic color pairing is inspired by Color of The Year 2020 announced by Pantone.
This deep bag can hold everything you need and is the perfect tote for work, travel, and play.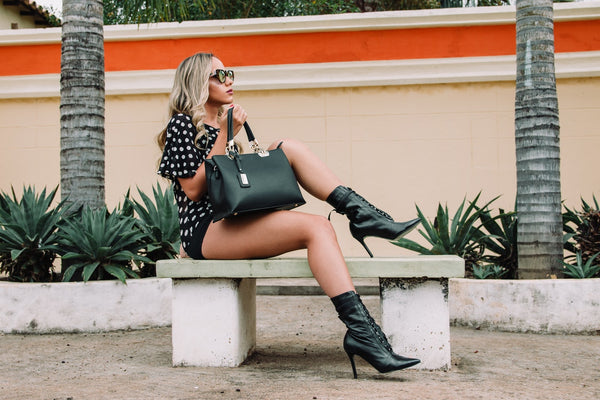 The best part about each of these bags is that you don't need to sacrifice price or quality. These affordable work bags are incredibly trendy and have the quality you'd expect from a high-end bag without the steep price. Buy yourself a new tote and walk confidently into work with a stylish work bag that compliments your personal style.