The Best iPhone 13 / 13 Pro Cases To Protect Your Lustrous New Phone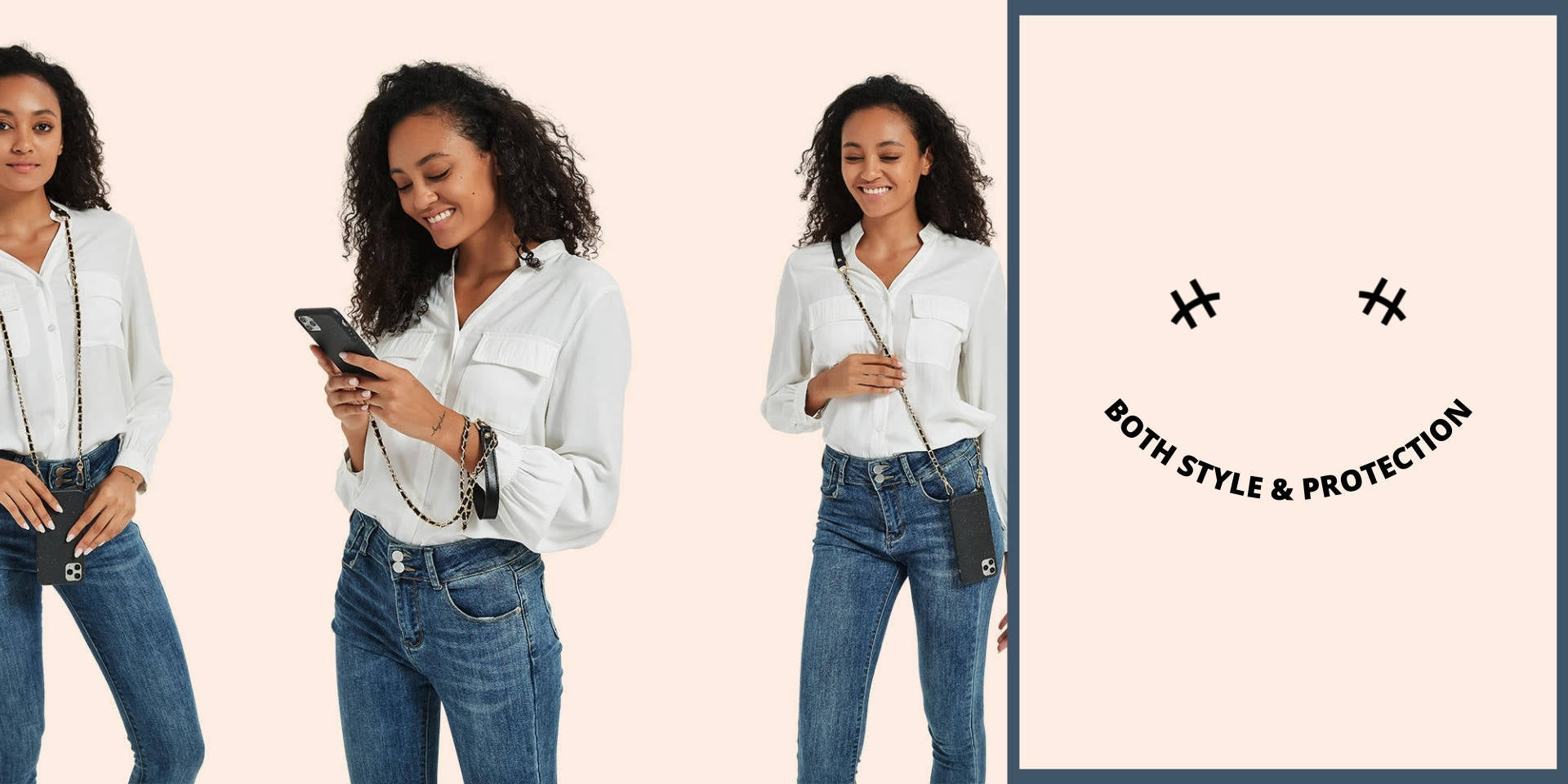 Let's be honest: only a handful of scenarios are scarier than getting your hands on your shiny new Ipnone days before your phone case arrives in the mail. Now you ended up with the basics, while you could have opted for a surprisingly fashionable necklace iPhone 13 case. It's been only a few days since the highly-anticipated phone unveiling, however, our best iPhone 13 & iPhone 13 pro cases have been rolling in since day one. The first TikToks and IG posts have already appeared and we would be lying if we said that the new phone features don't worth the splurge.
Now, we aren't here to have a tech-savvy deep-dive into the new features. We are more interested in helping you opt for some stylish protective choices that perfectly match your everyday vibe.
Just like your jewellery, phone cases double as the perfect everyday accessory for your future outings - and we are not settling for anything less than perfect!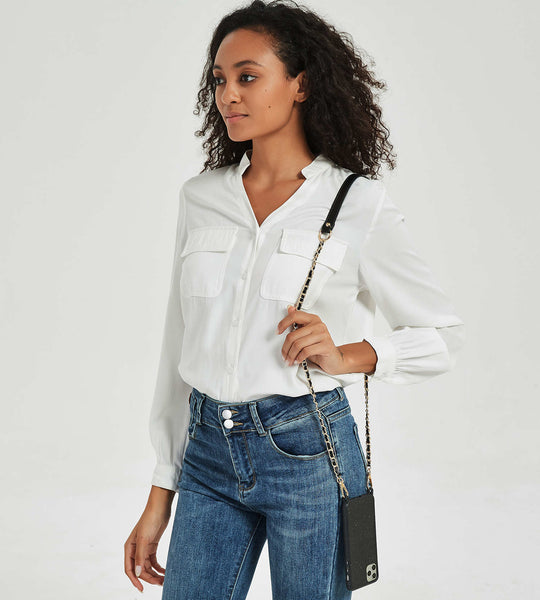 Ahead, find the best iPhone 13 & iPhone 13 pro cases just in time to dress your tech-upgrade. The aforementioned list includes some enviable eco-friendly iPhone 13 (pro/ pro max) case options. All you have to do is to choose one that best represents you.
Introducing the best iPhone 13 & iPhone 13 pro cases for style, protection & sustainability
Compostable Necklace iPhone Case - Chain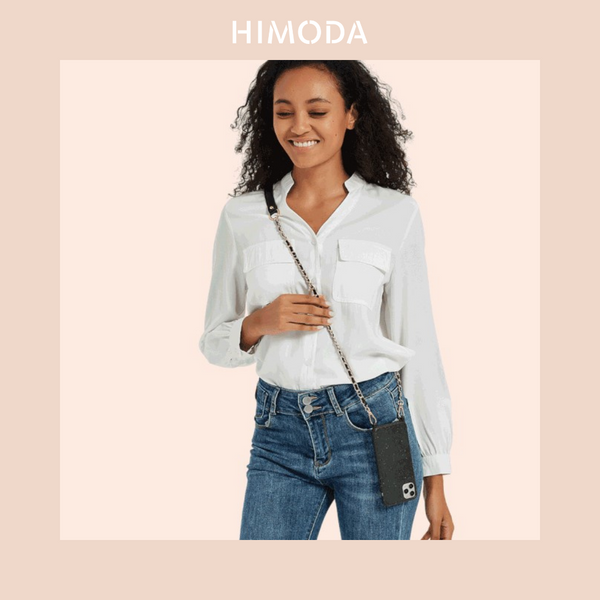 Wearable phone cases are at the front stage right now! We've seen the entire fashion sphere adorning their curated looks with monochromatic styles that can be worn in a myriad of different ways.
The necklace iPhone 13 case is an all-year-round essential that can take you from day to night with ease. Are you afraid of losing your newly-purchased beauty? Toss it around your neck for safety as a necklace or as a crossbody. 
For every gal who loves mixing silver, gold, and white metals, then this gold chain will be your perfect canvas for limitless experimentations. Durable, soft & slim, this case is made of biodegradable and compostable material with eco-conscious practices in mind.
Quilted Leather iPhone Case – Urban Luxe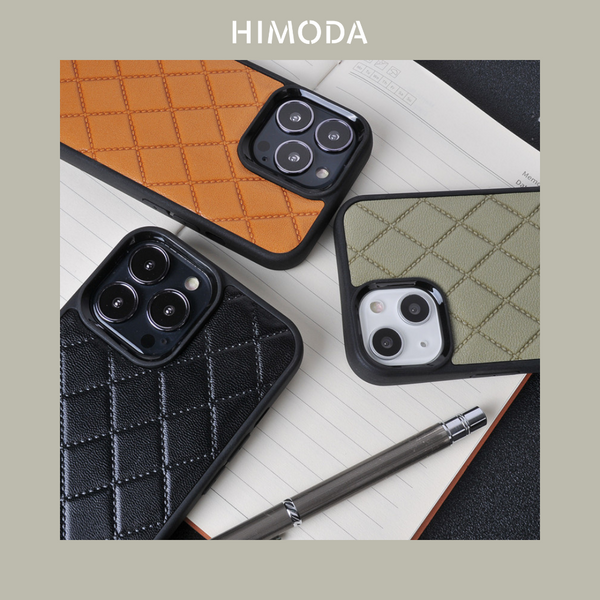 The quilted trend reigns supreme for yet another year, so why not parade your favourite style around as it deserves?
When it comes to this iPhone 13 case, leather and quilted detailing go hand in hand. It's currently available in an array of different colors such as midnight black, camel brown, and olive green, so you can enhance all your future outfits for those enviable mirror selfies. This gorgeous phone case is handcrafted from genuine leather and it's perfectly giftable as well.
Eco-Friendly Compostable iPhone Case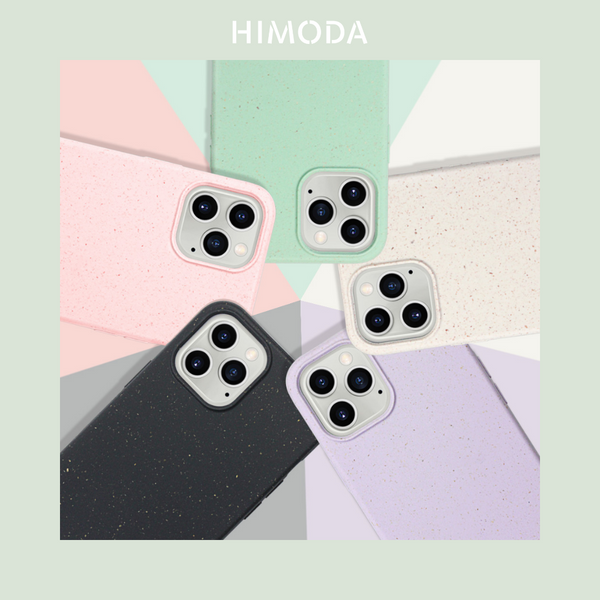 Consider our eco-friendly iPhone 13 (pro/ pro max) case as your phone's new hyper-protective BFF. In 2021, you no longer have to compromise style, functionality, or sustainability.
This 100% biodegradable and compostable case was made with PBAT & PLA materials for less carbon emission and waste minimization. The best part? It's super soft, silky-smooth, and smells like an autumnal nature escape.
If you are a classic lover, it will never go wrong with pastel beige or black option; If you want to add some sweet bright colors, then there is the lavender purple, rose pink and mint green for your choice. Either option will complement your style to a tee from day to night.
Tough Clear iPhone Case - Refinement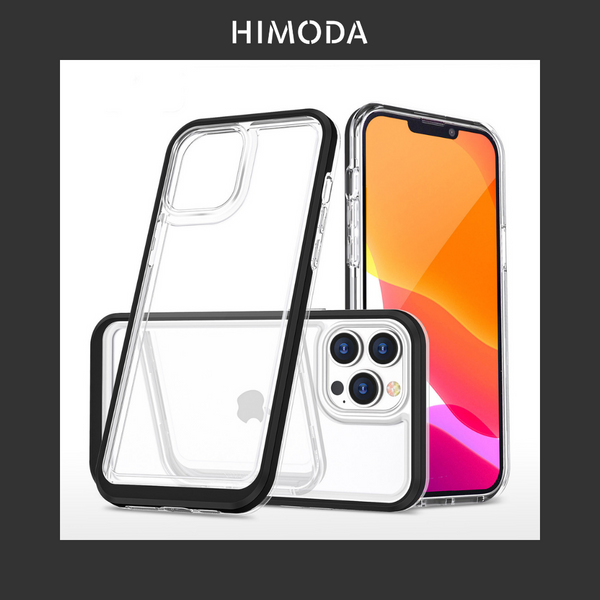 For those who would like to show off the original colors of the new iPhone 13,  this unisex clear iPhone case is a perfect option for you. It is also a desired case for every minimalist with a need for extra protection.
This clear case features a hybrid material and colourful edges, adding an interesting flair and premium touch. Plus, it gives you the perfect opportunity to eye on your new iPhone 13 / Pro's gorgeous logo and fine beauty each time you pick it up!
iPhone Case with Wristlet Bangle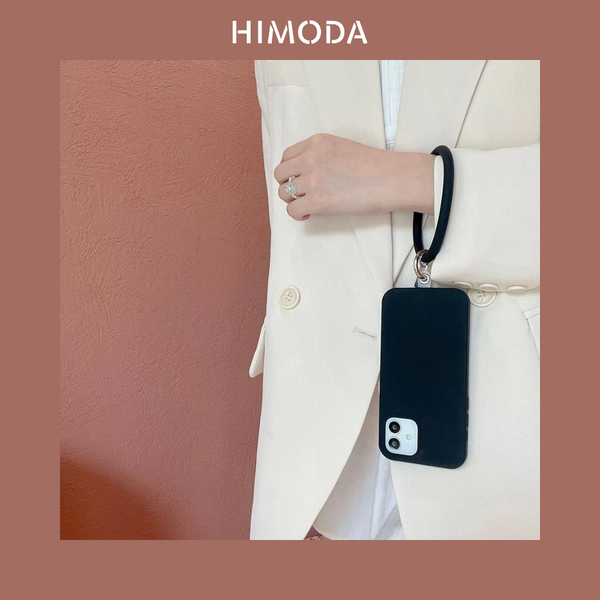 If you already own a necklace iPhone 13 case or simply want another wearable option, this chic and cool wrist strap phone case is for you!
It features soft sleek silicone and a removable wrist bangle which makes it perfect for night-outs. Consider it as a safe and easy way to quite literally have your phone in hand all the time.
3D Camera iPhone Case with Necklace Lanyard
This 3D iPhone case is what your vintage-inspired dreams are made of. Pretty unique and statement-making, this style will receive some serious double taps on your next selfie post.What's more, it is just similar style as Emily wears in the popular fashion series "Emily in Paris".
The case features a removable neck lanyard and comes in a variety of different colours such as classic black and silver combination, rose gold, pink, all black.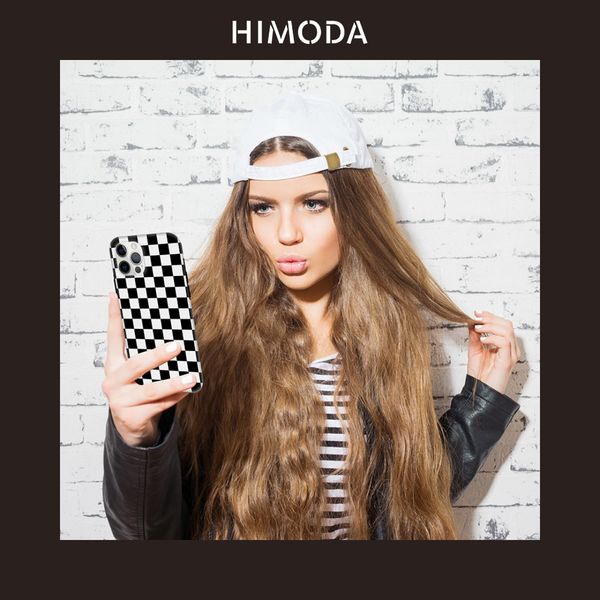 Scroll through our entire collection at HIMODA iPhone Cases to discover all the best iPhone 13 & iPhone 13 pro cases to protect and elevate the look of your newly purchased phone even more.